Budget for a Better India
02 Feb 2017

Ending a 92 year old practice that started in 1924, the Union Budget 2017 established a new precedent with the merger of the Railway budget. The last few months have seen India embarking on a bold route aimed at ending corruption, black money hoarding and adopting a reform-oriented agenda for development.
During the budget speech, the Finance Minister stated that the government is gradually moving from an informal to a formal economy.TheBudget date was advanced to 1st February has been done to enable the Parliament to do away with the necessity of having a Vote on Account and pass a single Appropriation Bill for 2017-18, before the close of the current financial year. This, inturn, will enable the Ministries to operationalize all schemes and projects, including the new schemes, right from the commencement of the next financial year. This will also lead to better utilization of the working season before the onset of monsoon.
Thebudget gives us a holistic view of allocations for sectors and ministries, which would facilitate optimal allocation of resources.  This budget laysspecial focus on the weaker sections of the country with increased emphasis on infrastructure, poverty alleviation with fiscal prudence.
For the last 2 years, MyGov has provided a platform to the citizens to contribute to the budget. This year was no different,with a total of 10204 comments/ suggestions being received from the citizens for the 2017 Budget.
The Union Budget 2017 focusses on 10 thematic areas and sections of the society, which are Agriculture, Finance, Rural India, Youth, Poor, Infrastructure, Digital economy, Public service, Prudent fiscal management and Tax administration.
Some of the prominent suggestions received through MyGov, which have found a resonance in the Union Budget are given below.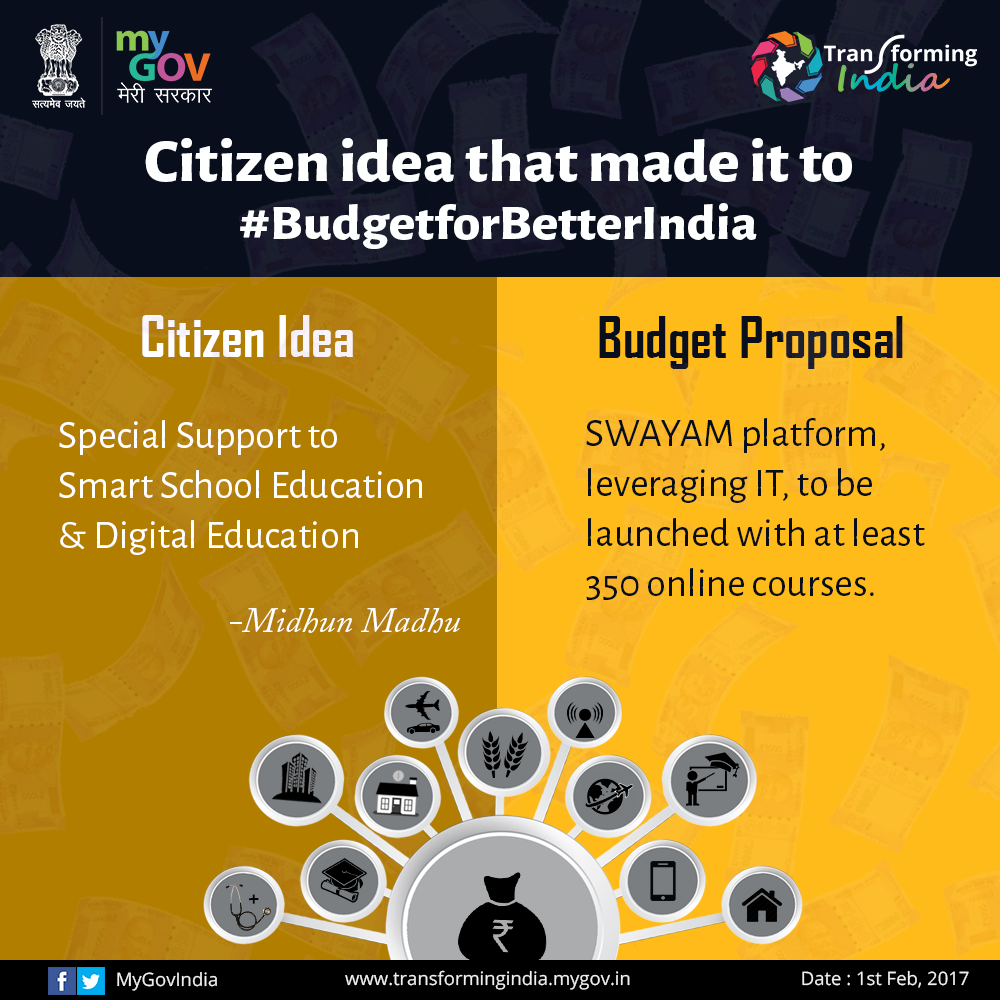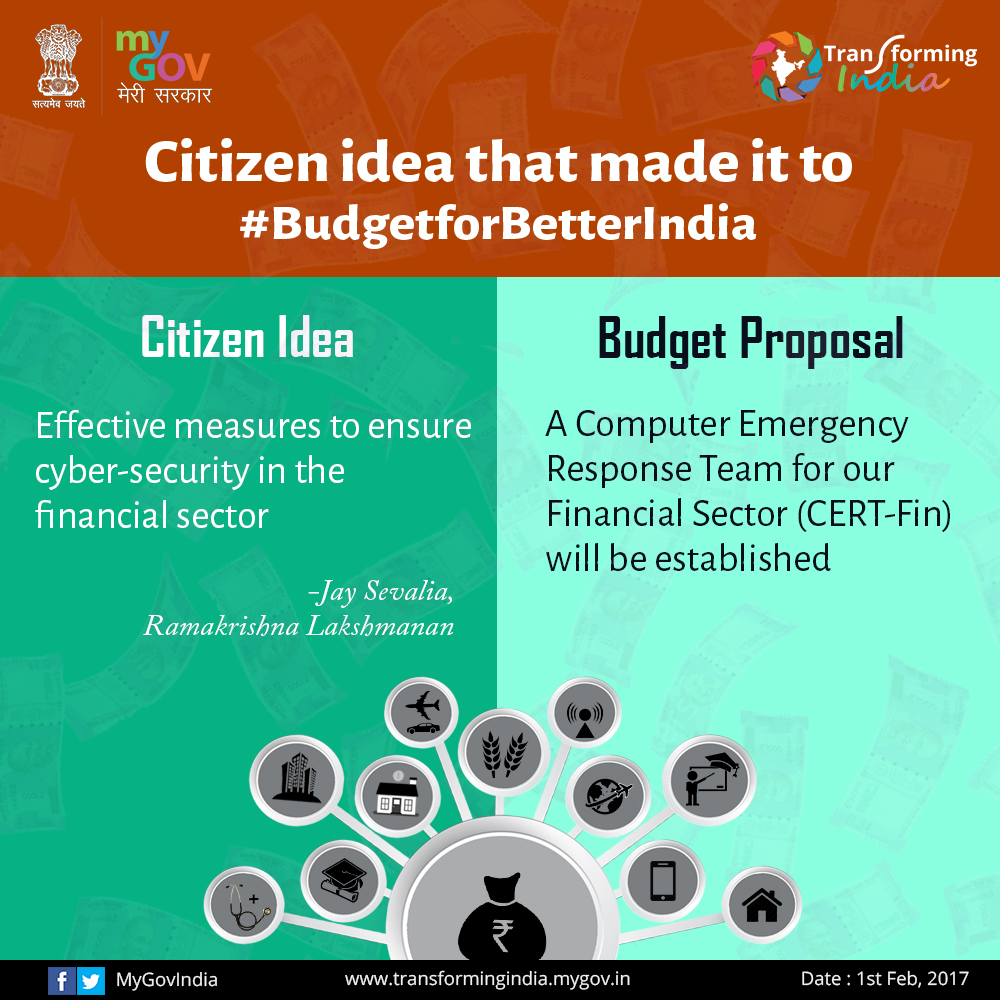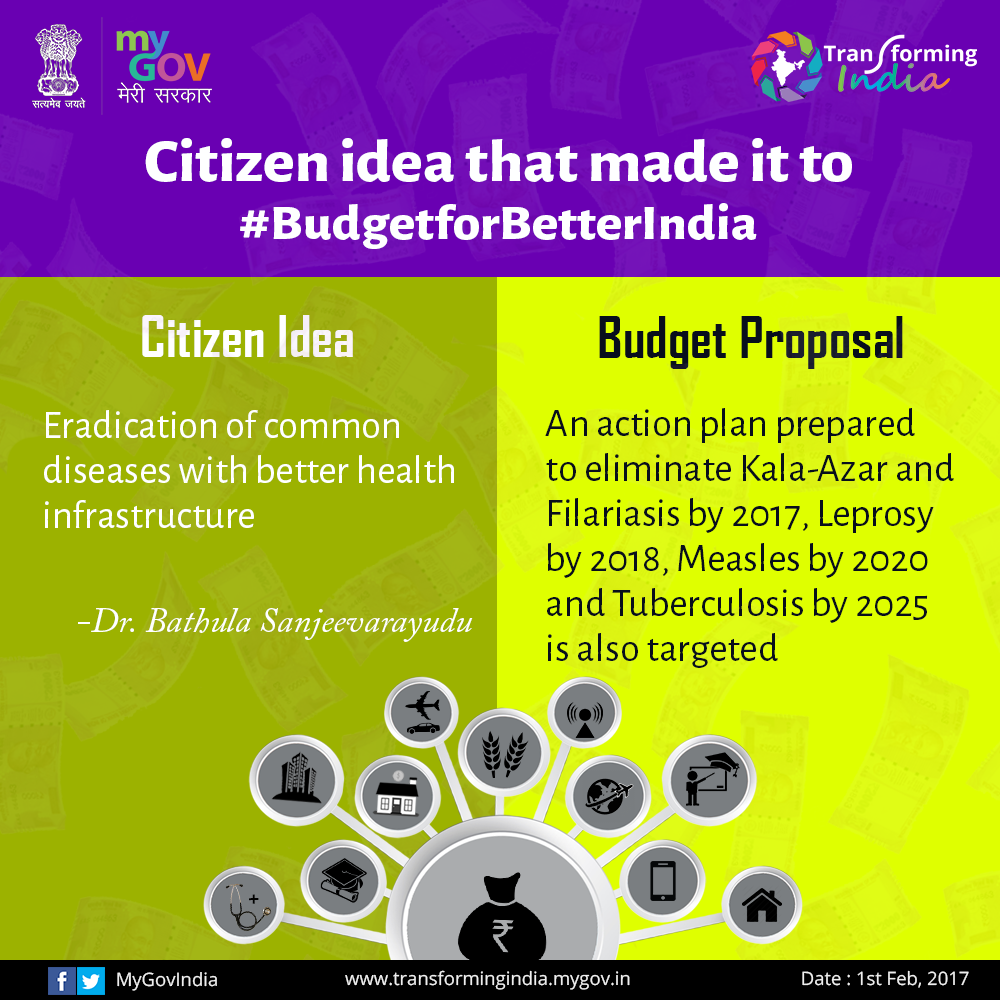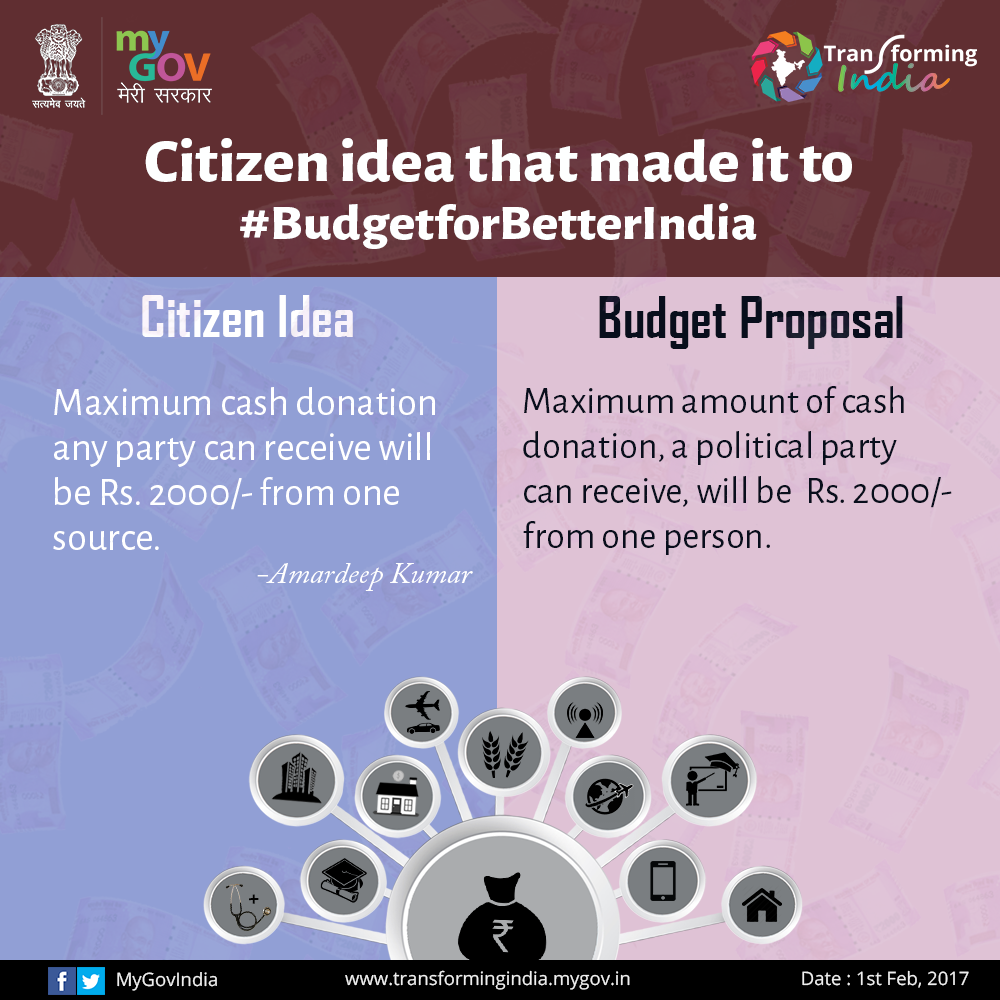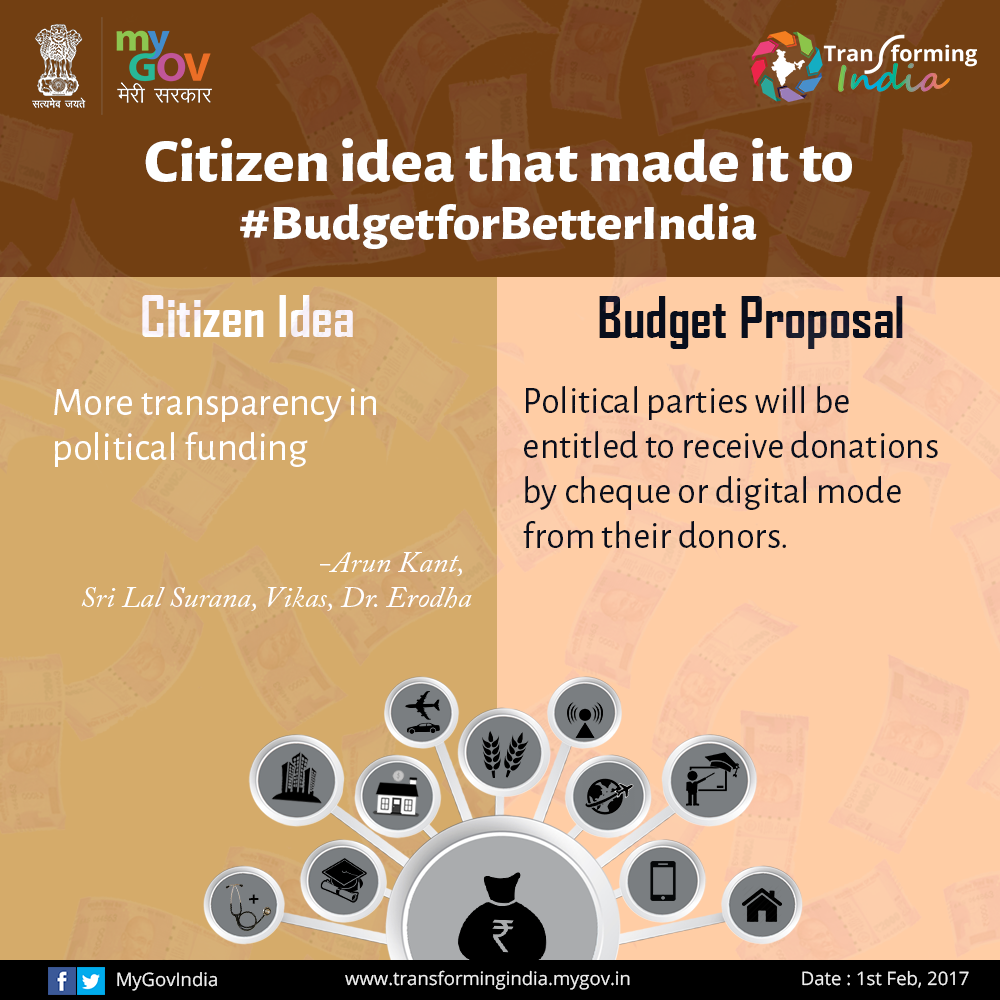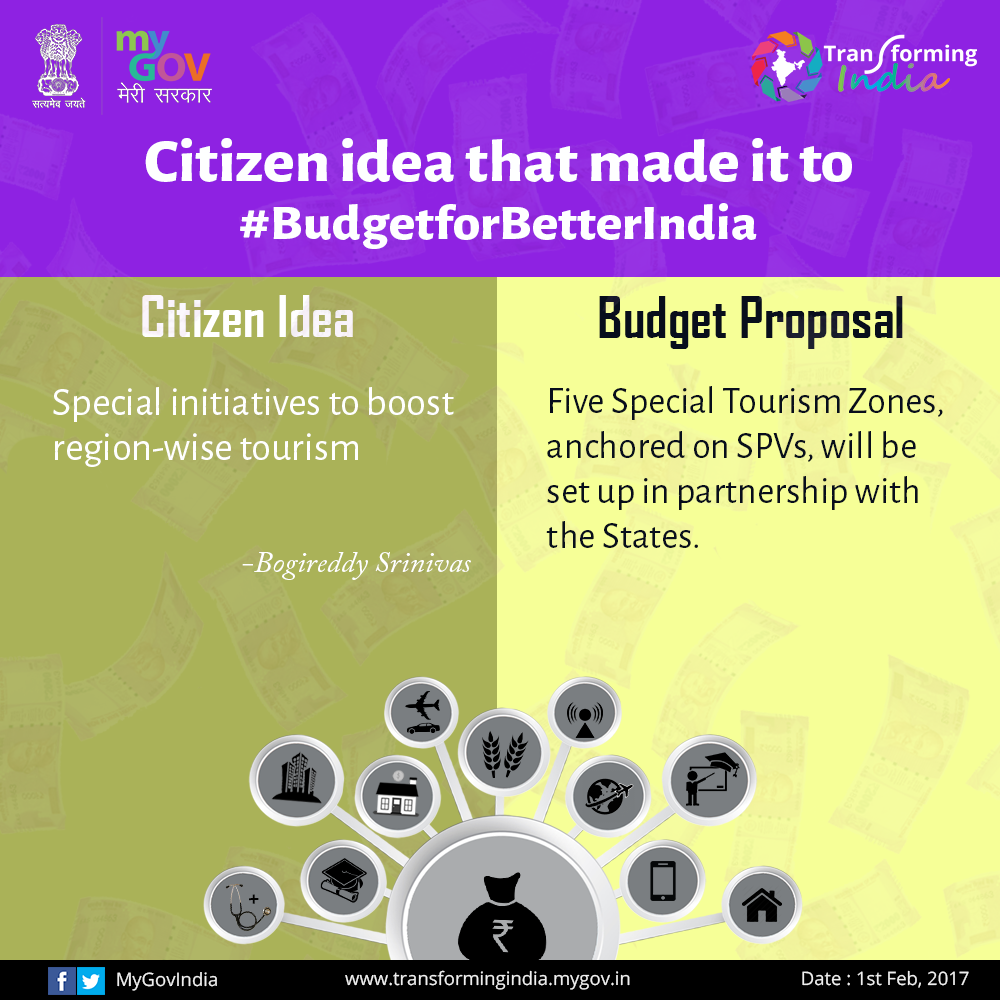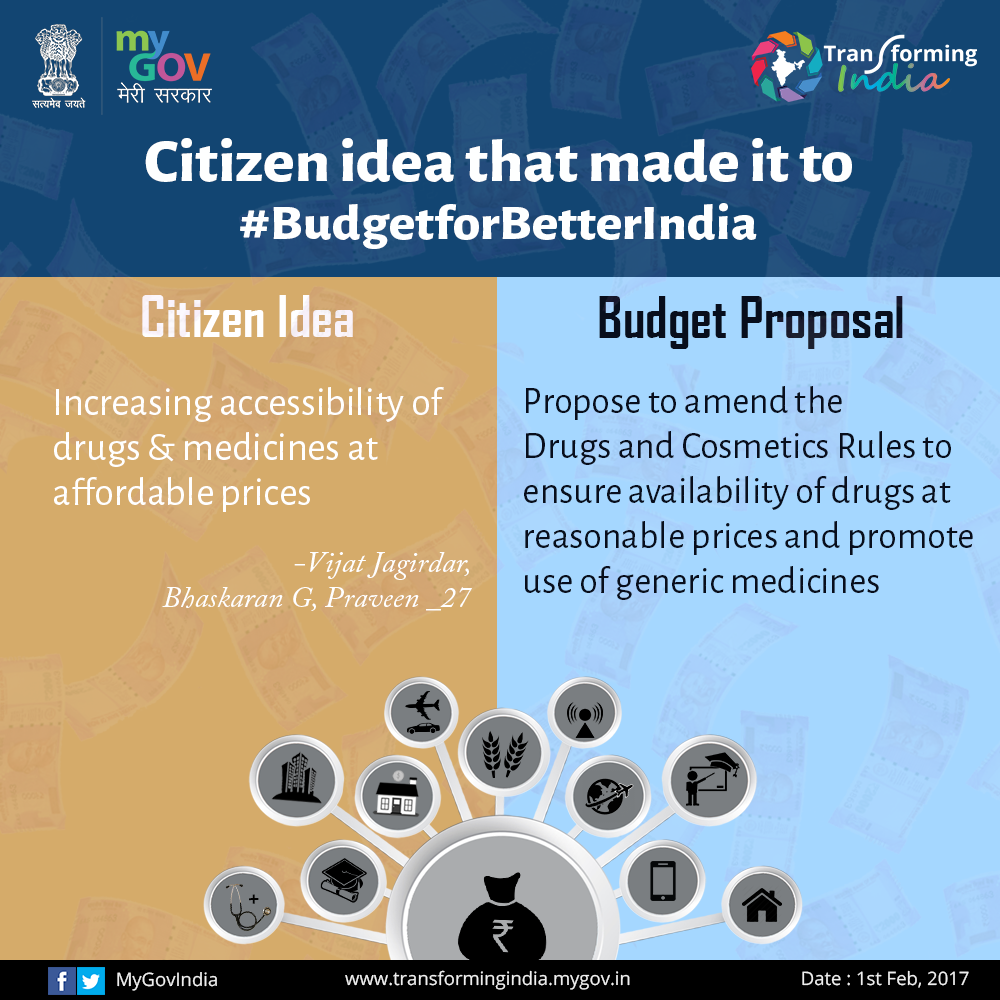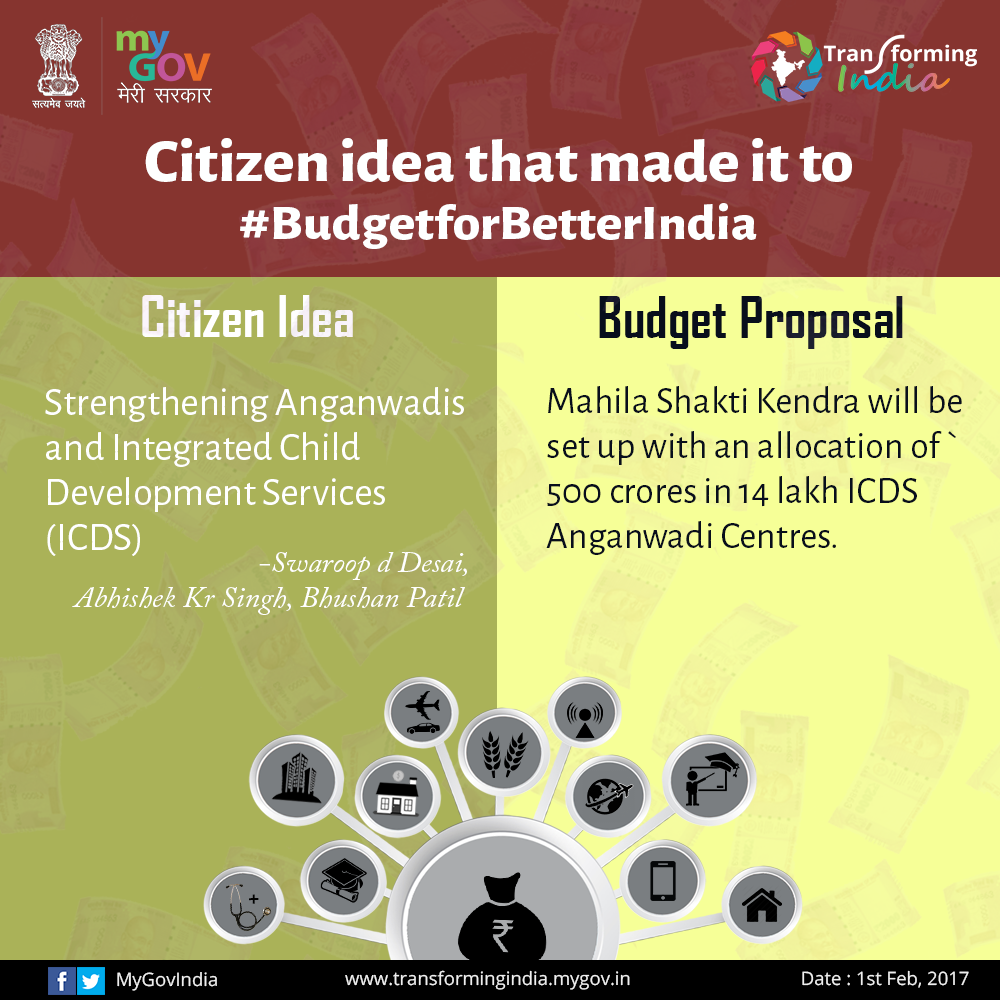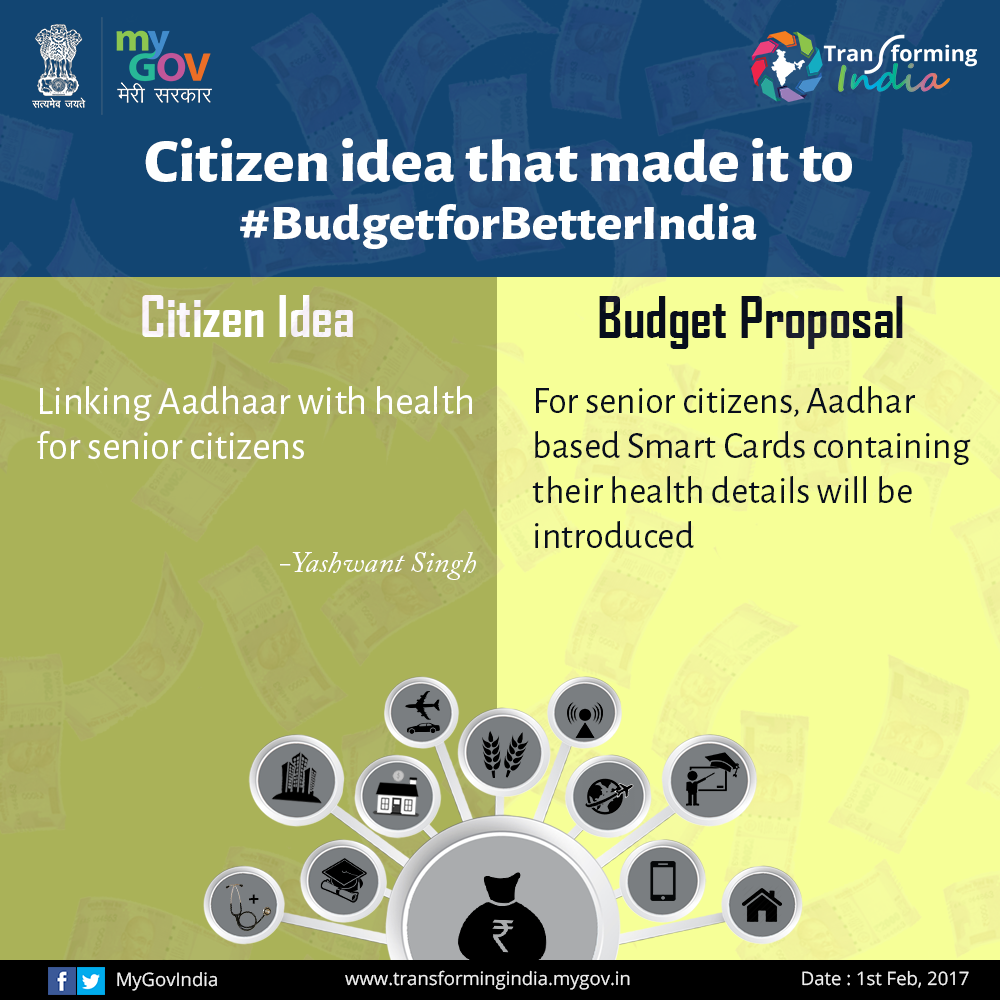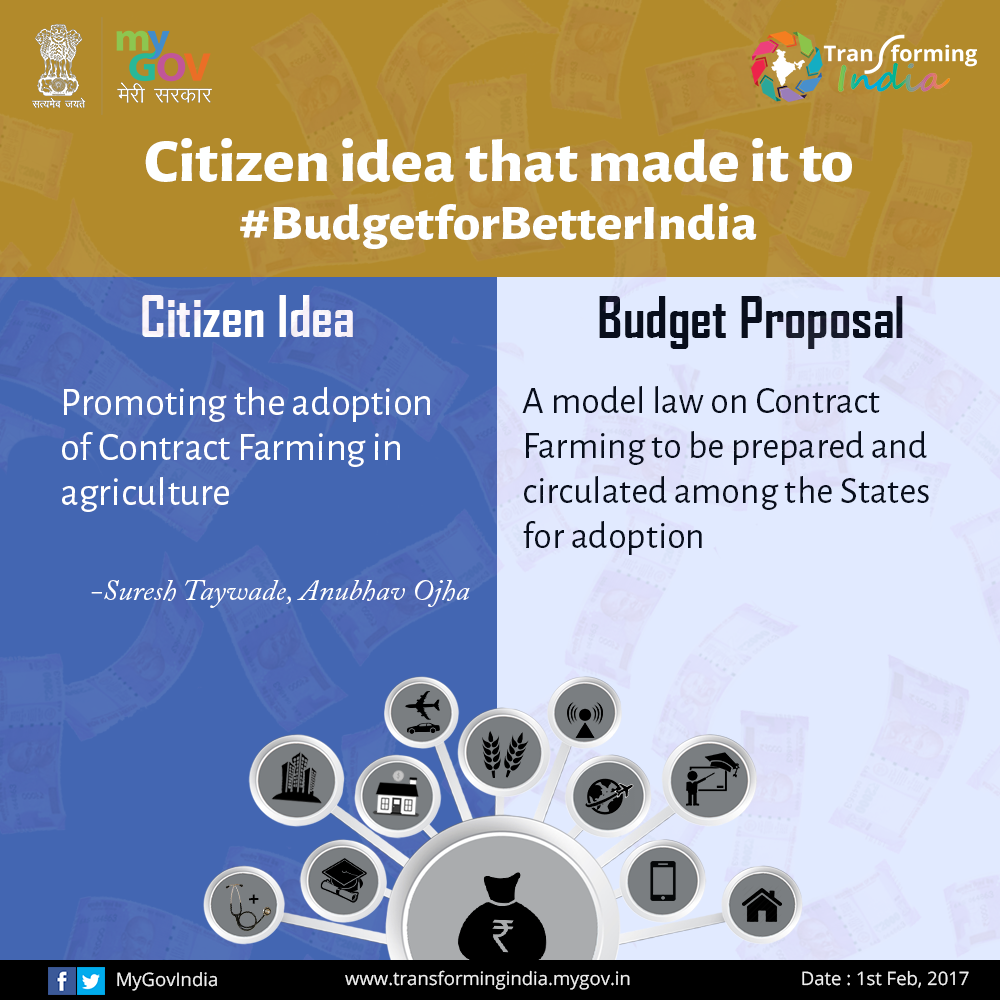 We congratulate all citizens who have been a part of this nation-building journey, having dedicated their time and intellectual inputs towards giving their invaluable suggestions for the Budget. We look forward to your continued participation on MyGov.
– CEO, MyGov