Union Budget 2018: Fostering growth and development for a New India
01 Feb 2018

Reiterating the pledge given to the people of India four years ago to give this nation an honest, clean and transparent Government, and to build a strong, confident and a New India, Finance Minister, Arun Jaitley in Budget 2018-19 speech said that the Government led by PM Narendra Modi has successfully implemented a series of fundamental structural reforms. With the result, India stands out among the fastest growing economies of the world.
At the international level, the country rank has improved by 42 places in World Bank's 'Ease of Doing Business', bringing it to an all time high, 100th rank for the first time. India's USD 2.5 trillion-dollar economy is the seventh largest in the world and is expected to become the fifth largest economy soon. On Purchasing Power Parity basis, India is already the third largest economy.
The country achieved an average growth rate of 7.5% for the first three years under the Government led by PM Narendra Modi with the service sector having a high growth rate of 8% plus, good growth path on manufacturing front and exports touching 15% in 2017-18. The Government has taken Ease of Doing business further by focussing on 'Ease of Living' for the citizens of the country, especially for those belonging to poor & middle class of the society.
The Finance Minister said the Government has taken up programmes to direct the benefits of structural changes and growth to reach farmers, poor and other vulnerable sections of our society and to uplift the under-developed regions. This year's Budget will consolidate these gains and particularly focus on strengthening agriculture and rural economy, provision of good health care to economically less privileged, taking care of senior citizens, infrastructure creation and working with the States to provide more resources for  improving the quality of education in the country.
 Important Highlights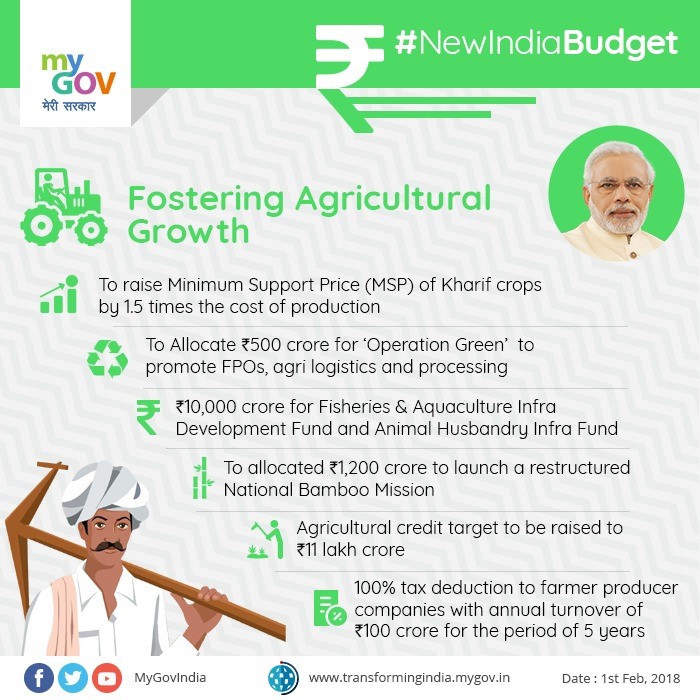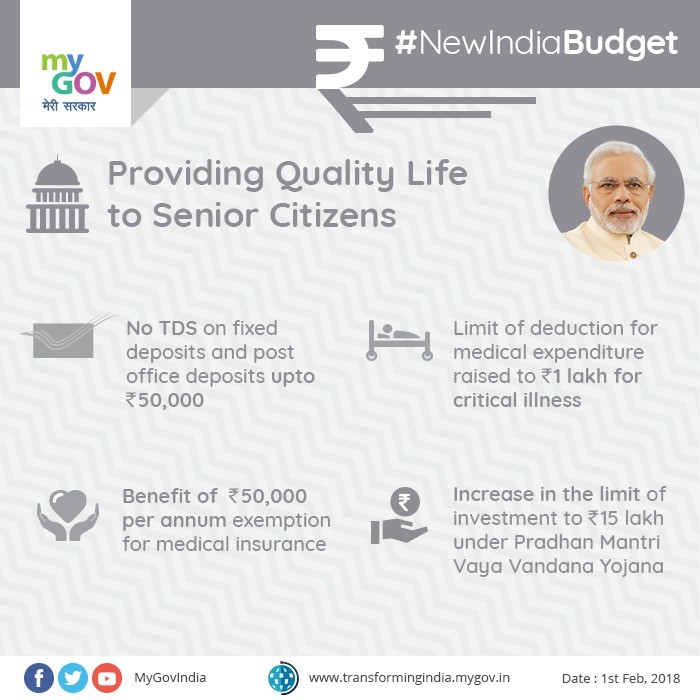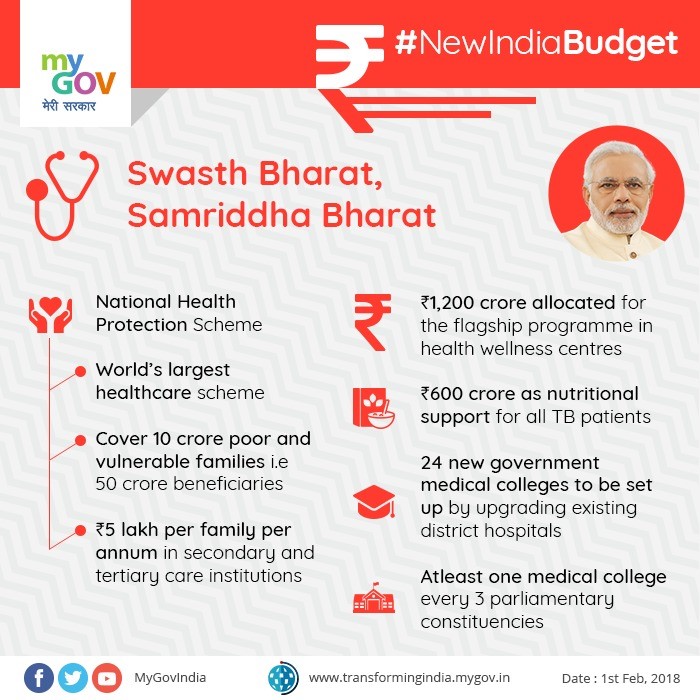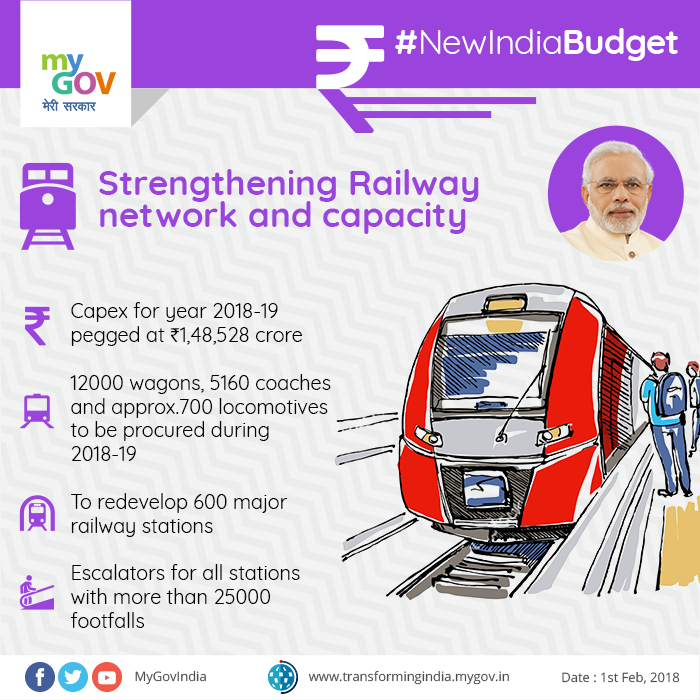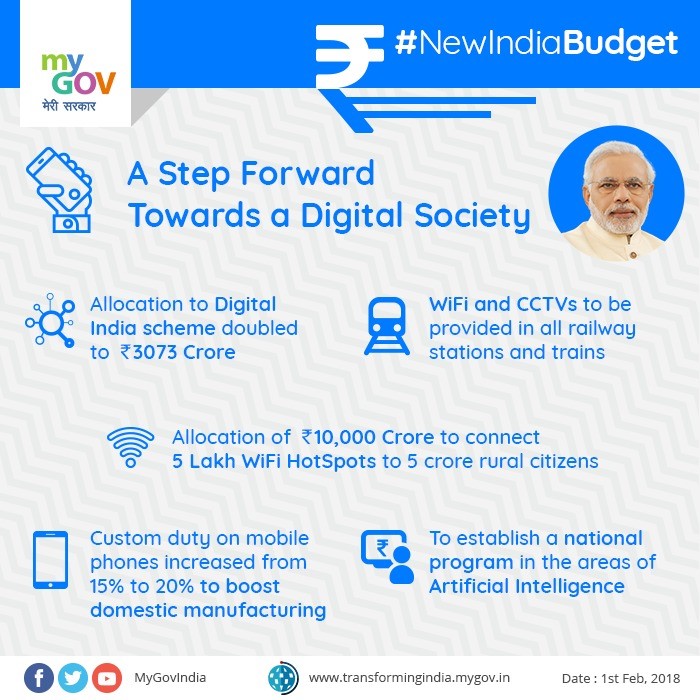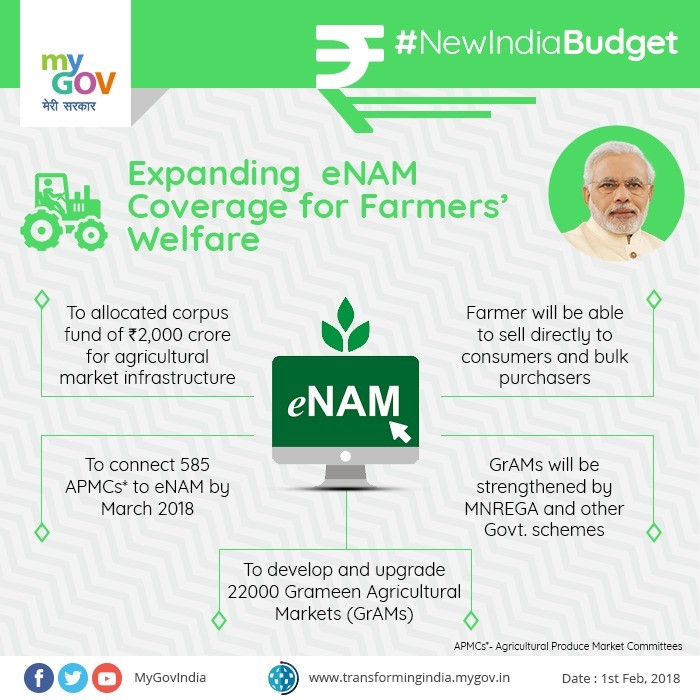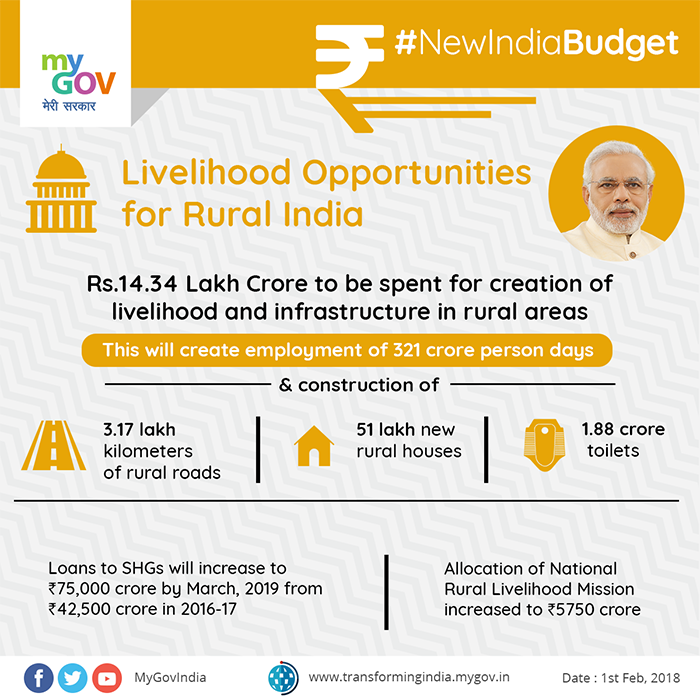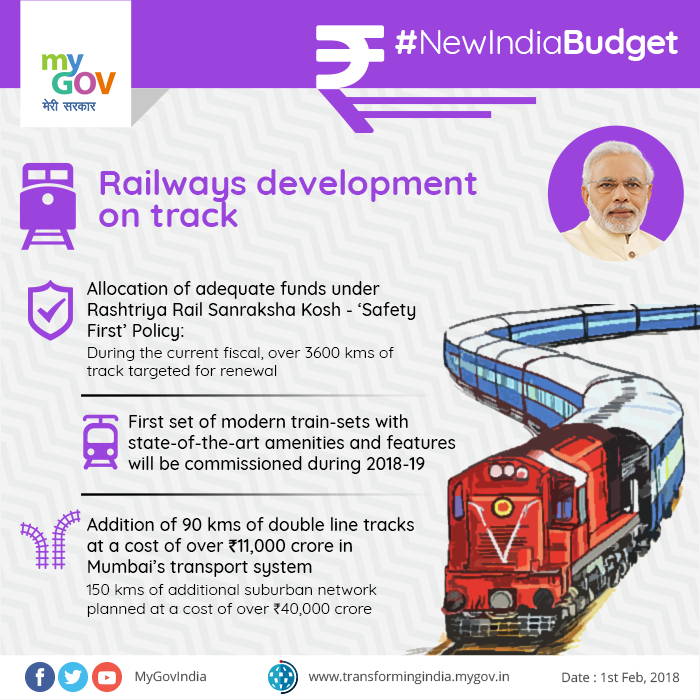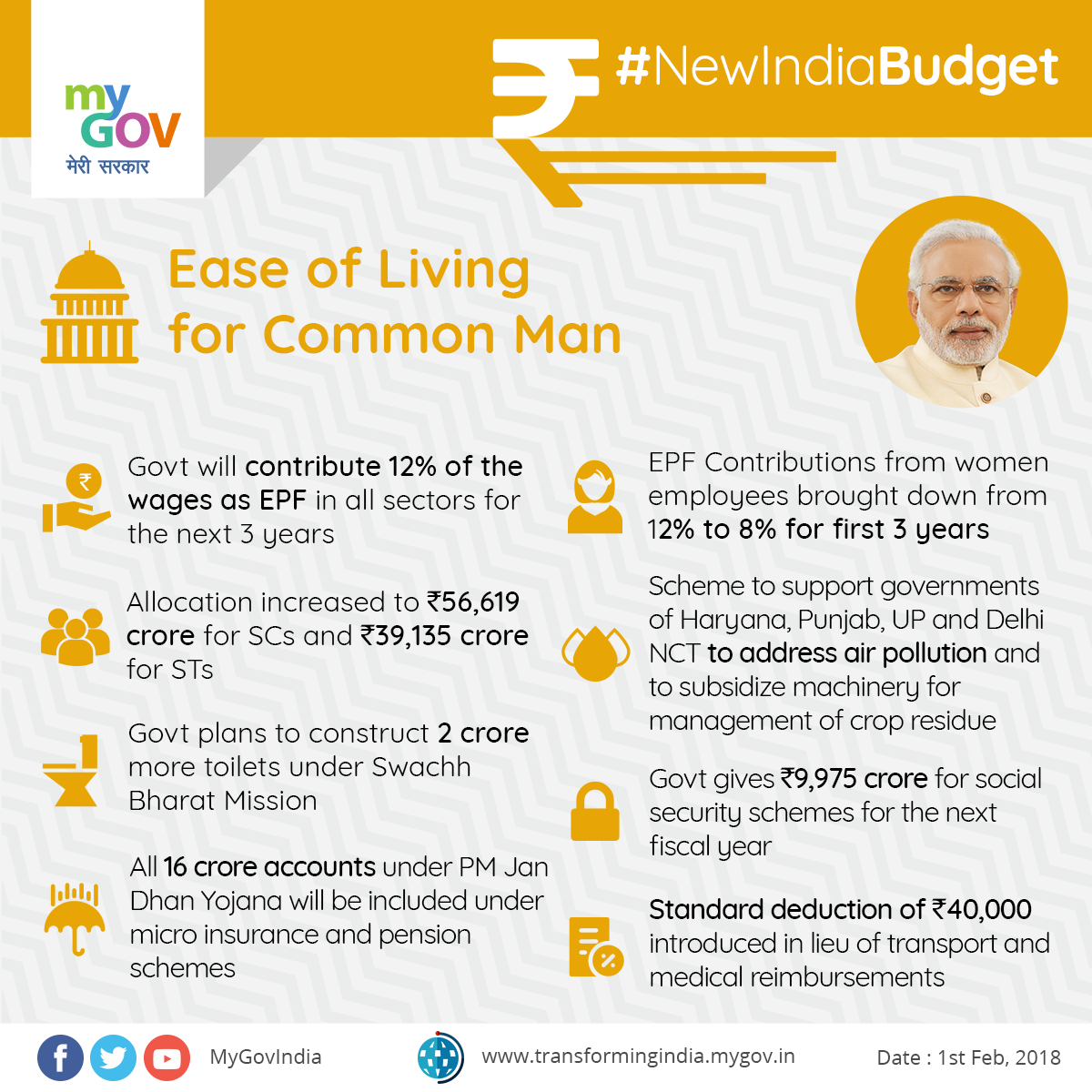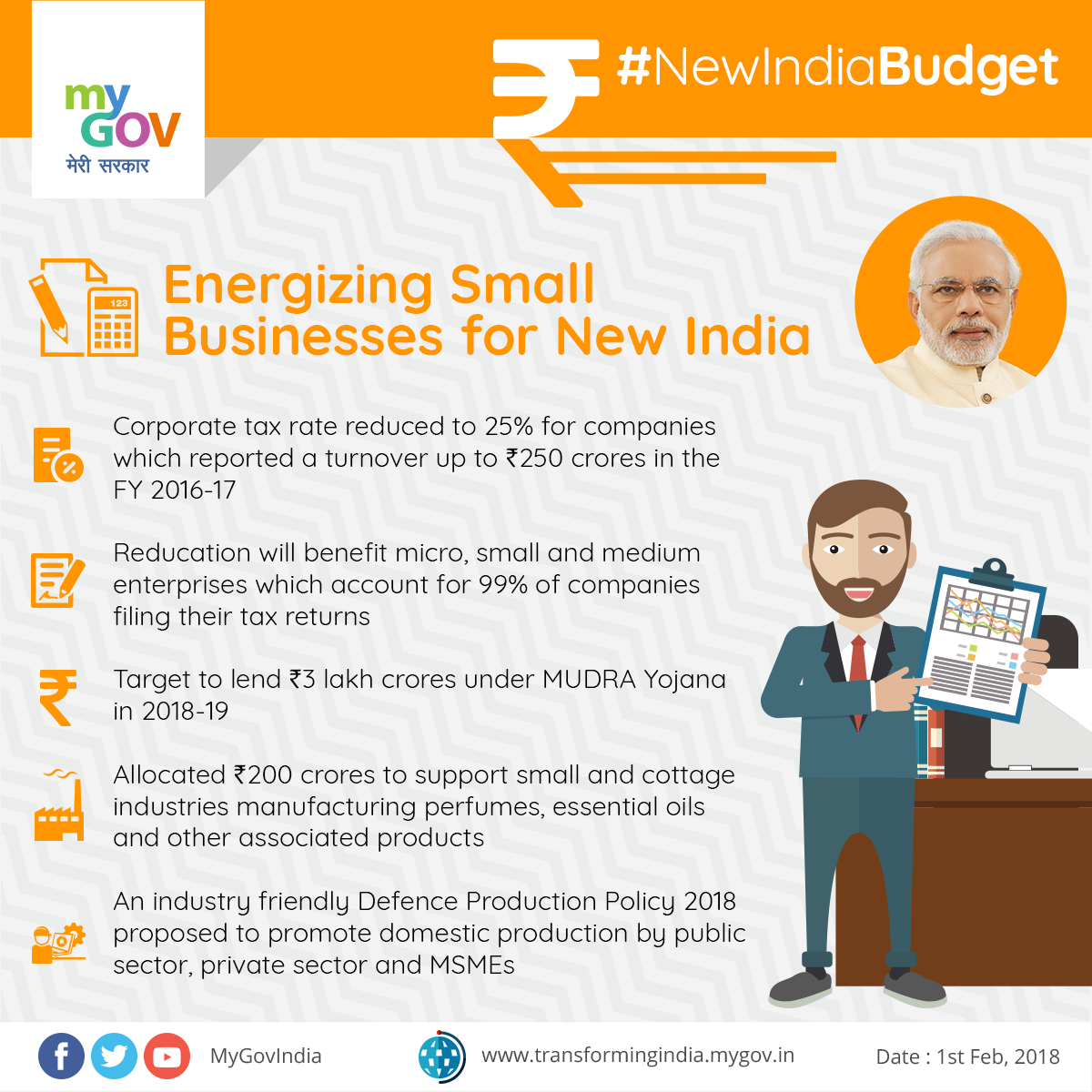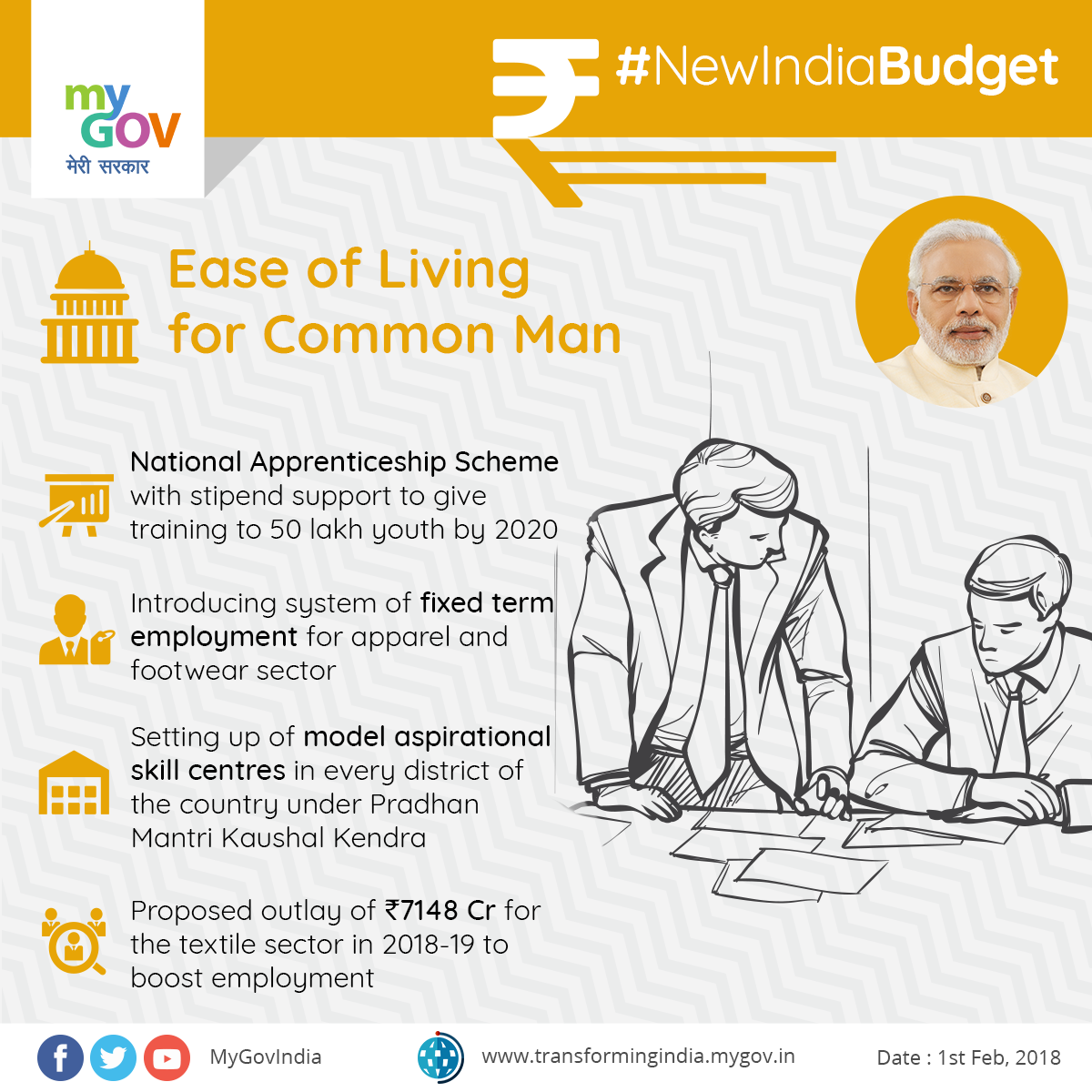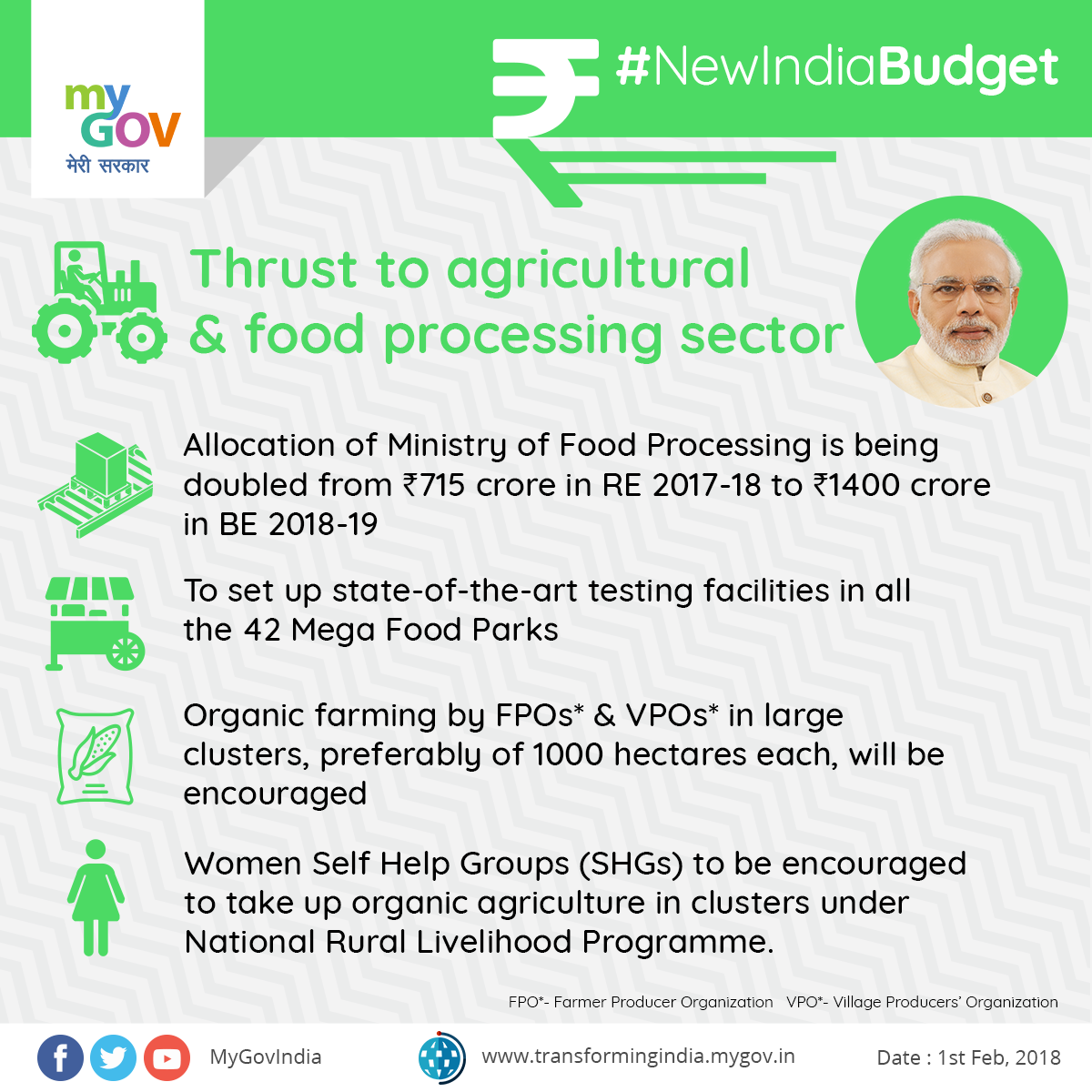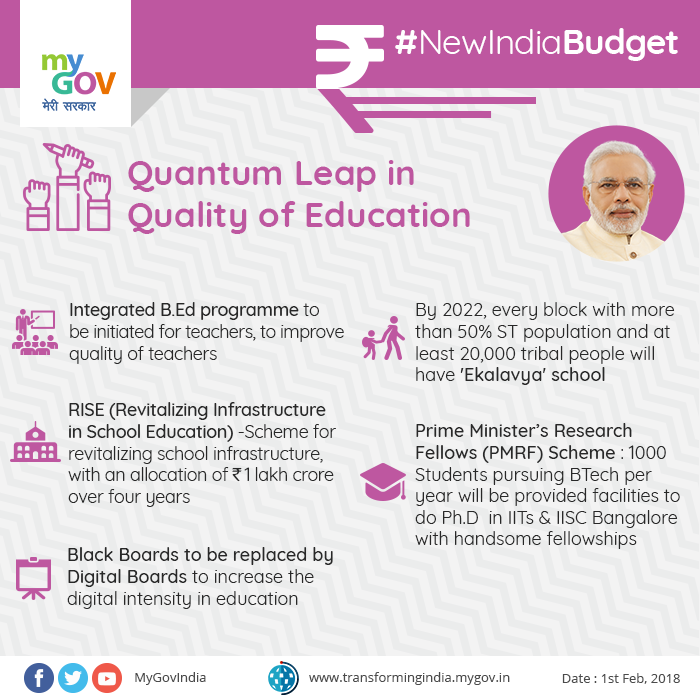 "The #NewIndiaBudget is farmer friendly, common citizen friendly, business environment friendly and development friendly. It goes beyond 'Ease of Doing Business' and focuses on 'Ease of Living."
PM Narendra Modi on 1st February, 2018