Raimona National Park
05 Jul 2021

National parks and wildlife sanctuaries are biodiversity hotspots and hold the key to eco-tourism. Assam has been blessed in abundance with a great variety of flora and fauna and was home to five national parks housing a wide variety of species of plants and animals until recently, before two more were added to the list – Raimona and Dehing Patkai.
Location
Nestled amidst the lush green landscape in the extreme north-western part of Assam and adjacent to West Bengal, Raimona National Park is located along the Indo-Bhutan border in Kokrajhar district.
It shares contiguous forest patches of Phibsoo Wildlife Sanctuary and Jigme Singye Wangchuck National Park in Bhutan, creating a trans-boundary conservation landscape of more than 2,400 sq km.
It is bound by the Indo-Bhutan border in the north from Sankosh river running eastwards till left bank of Saralbhanga river, Assam-Bengal border in the west along the right bank of Sankosh river and inter-reserved forest and inter-forest boundaries of Ripu and Chirang reserved forests under Kachugaon-Haltugaon divisions respectively in the east, while Pekua river forms its southern boundary.
In ancient times, Raimona area was sparsely populated. Hemilton (Francis, 1963) says that this area was a tributary kingdom called Ripudwar with its capital Raymana (Raimona) and was controlled by a suba (Bhutan governor) appointed by Deba Raja (administrative king) of Bhutan.
In fact, Ripudwar was one of the 18 such dwars (passes) existing in the foothills of Bhutan.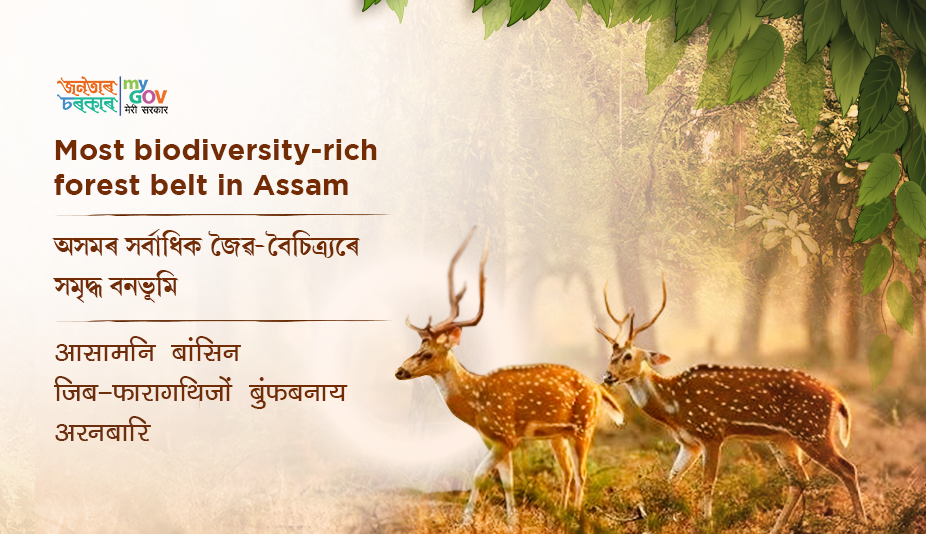 Prime attraction
With around 11 forest types and sub-types, Raimona National Park is the most biodiversity-rich forest belt in Assam.
In 1875-76, sal-bearing forest was brought under systematic scientific management.
Bodoland's mascot Golden Langur is the prime attraction of Raimona. An endangered species, Golden Langur (Trachypithecus geel) is found in sizeable numbers in pockets of western Assam and Bhutan.
Golden Langur shares its space with Asian Elephant, Royal Bengal Tiger, Clouded Leopard, Indian Gaur, Wild Buffalo, Spotted Deer, Hornbill, several species of orchids, more than 150 species of butterflies, 170 species of birds and 380 species of plants.
With such rich diversity of flora and fauna, the Raimona National Park is bound to be a major site for tourism, research and conservation.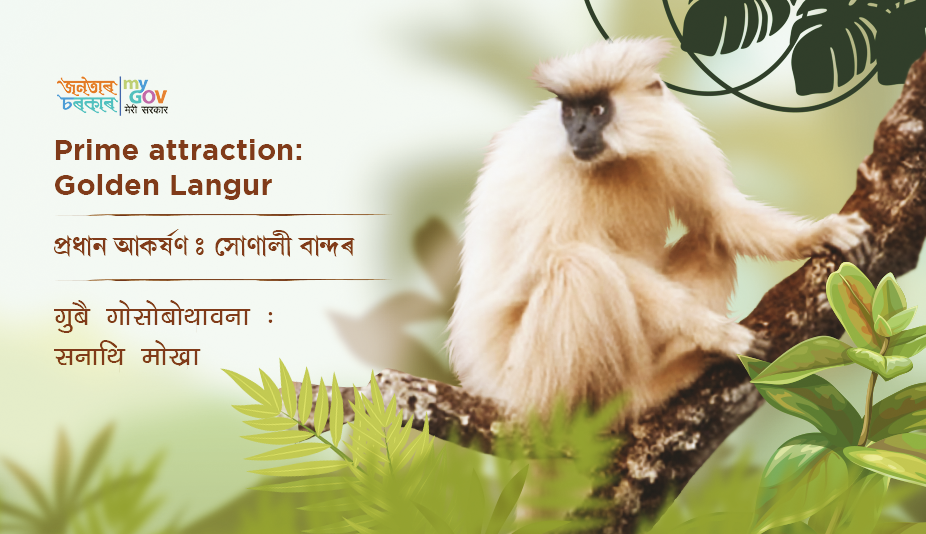 Prospects
The declaration of Raimona as a national park has opened a window of opportunities. It can provide an alternate means of livelihood to the local population, which is primarily dependent on agriculture and forest land. The local population can now seek livelihood from tourism as the number of visitors thronging Raimona National Park is bound to increase.
Raimona is expected to be a catalyst in the cultural, societal and economic relationship with neighbouring countries.
By declaring Raimona a national park, Assam has shown the way forward towards a cleaner and greener future where humans and nature can coexist, the way it is meant to be, and, in the process, has created new avenues for sustainable development by taking everyone along.