SWAN and successful implementation of e-office in Manipur
09 Aug 2021

State Wide Area Network (SWAN) is the key factor for the successful implementation of e-Governance in the state of Manipur. This network has Data, Voice, and Video transmission and dissemination. The network is being utilized for inter-Departmental connectivity, multi-user and multi-service facilities, video conferencing, email, online application processing, and query. SWAN enables better communication and information sharing to allow the officers to work more effectively, resulting in cohesive administration. The implementation of SWAN strengthens the existing and future intranet at the State Secretariat, CM Secretariat, Government Departments in the state capital, District Headquarters, Block Headquarters with the existing and proposed gateway infrastructure.
SWAN connectivity in Manipur State is implemented into two phases:
Phase-I:- Under NeGP (Digital India)
Phase-II:- Under Manipur State Funding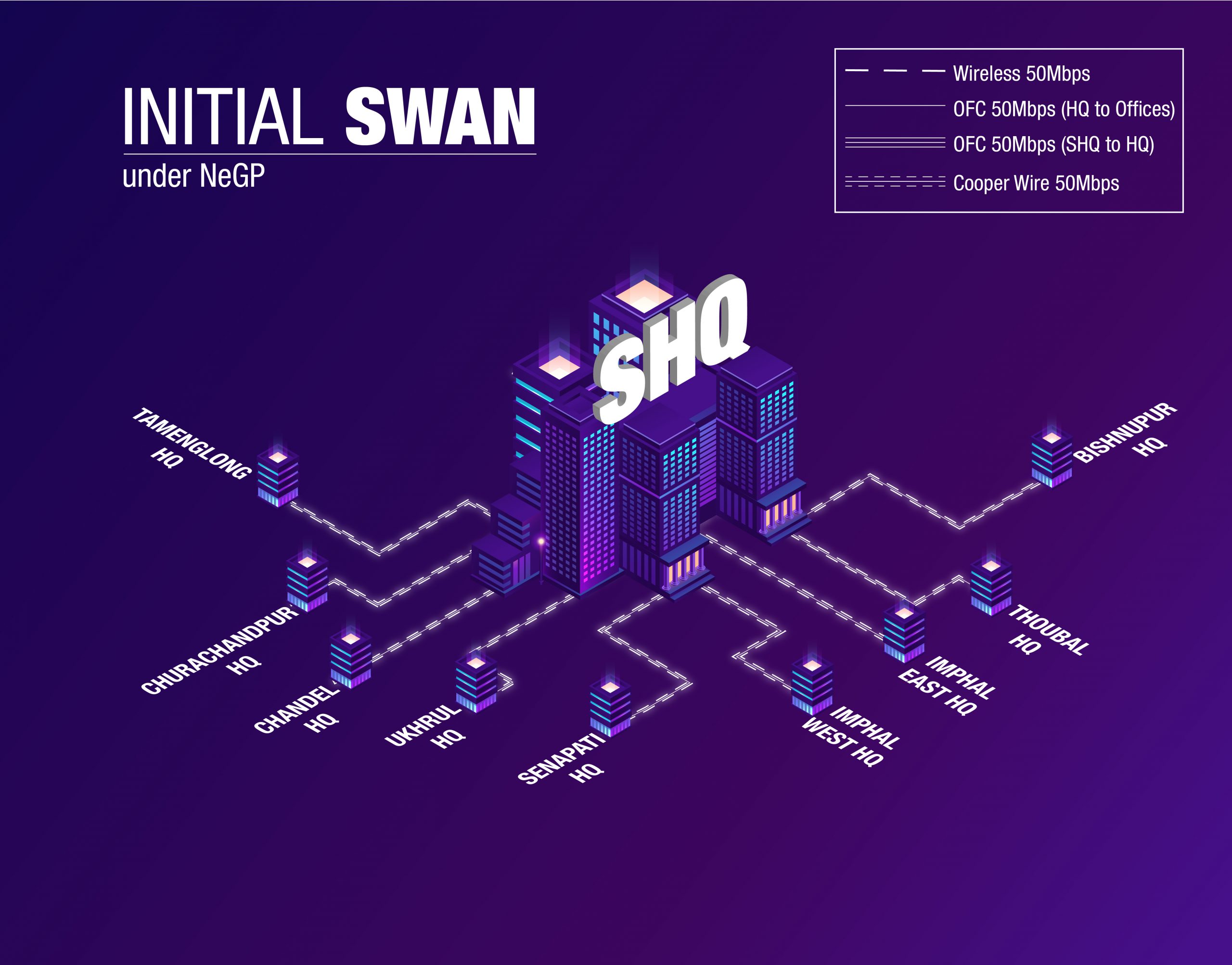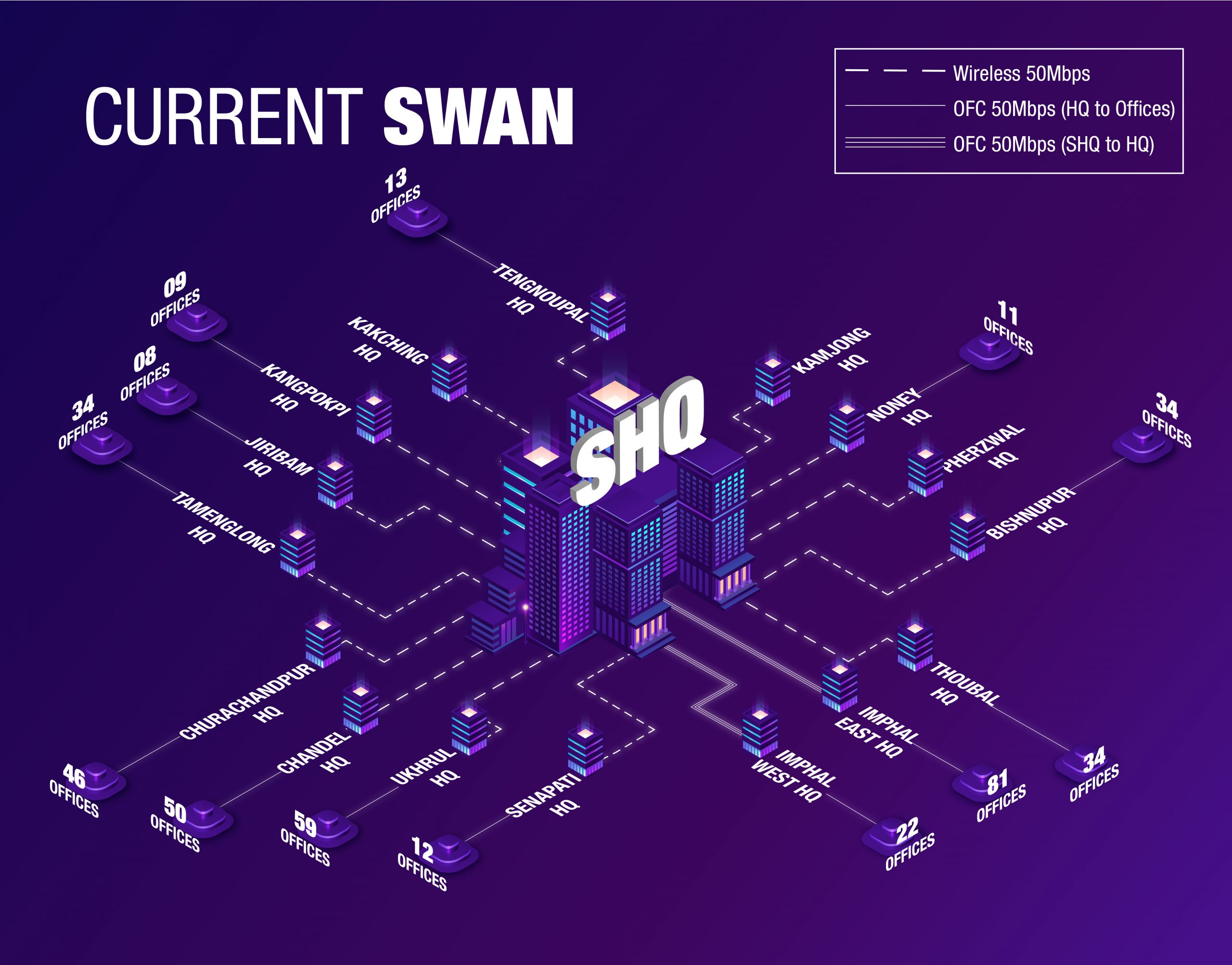 In Phase-I, SWAN connectivity between SHQ to District Head Quarters through BSNL leases line was not sufficient to address the bandwidth requirement of all the offices at the District Head Quarters and also subject to frequent break-down from OFC cuts. To overcome the IT department, Manipur has implemented a Wireless Data Network connection from State Head Quarters to District Head Quarters, under Phase-II.
Connectivity between the District Head Quarters and District Offices are being provision using Optical Fibre Cable (OFC).

eOffice
eOffice is a platform aimed at transforming the conventional Government functioning, the work culture, and work ethics. It promotes the desirable values of transparency, efficiency, accountability, and economy, thereby eliminating huge amounts of paperwork. Following are the key points w.r.t. this project:
eOffice Manipur was Launched by Hon'ble Chief Minister, Manipur, Shri N. Biren Singh, on 8th September 2020
Hon'ble Union Home Minister, Shri Amit Shah, during his visit to Manipur, launched the Statewide rollout one-office on 27th December 2020.
Implemented in all Manipur Secretariat Department including Chief Minister Secretariat, Hon'ble Cabinet Ministers along with District Administration.
2nd Phase implementation is going on for onboarding Directorates/Societies/Agencies.
Brief statistics on eOffice: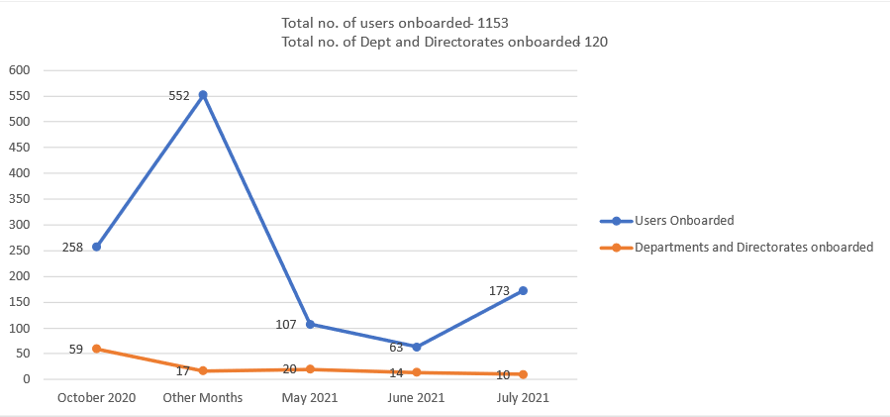 Onboarded User and Department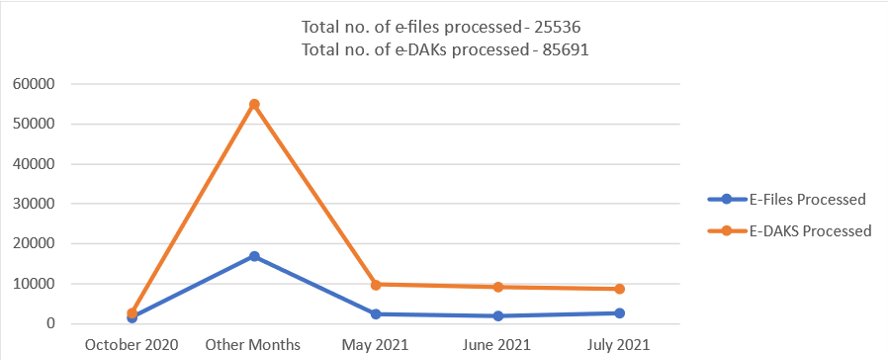 File and Dak Movement