SWITCH TO DIGITAL PAYMENTS: Go Digital, Go Contactless
09 Jul 2021

What is digital payment?
Digital payment is a mode of payment or transaction where goods and services are purchased and sold through the use of electronic devices. There is no use of cash or cheques in this type of payment method and money is transferred to bank accounts virtually.
Modes of payment
There are various types and modes of digital payments. Some of these include the use of debit/credit cards, internet banking, mobile wallets, digital payment apps, Unified Payments Interface (UPI) service, mobile banking, etc. The most popular and convenient mode used these days is UPI which is now compatible with many digital applications. UPI transactions can be made without IFSC code or bank account number. All one needs is a Virtual Payment Address (VPA).
Benefits of digital payment:
1. Faster and convenient
Payment using digital medium reduces the inconveniences of standing in a long queue for withdrawing money from a bank or ATM. It also reduces the inconvenience and insecurity of carrying cash at hand. Just a smartphone with good internet will do the job just in one click.
2. Digital record of transactions
Record of all transactions can be maintained no matter how small the transaction amount is and this also ensures the transparency and accountability of both seller and customer.
3. Help keep black money in control
Digital transactions help the government to keep track of all transactions. This will help eliminate the circulation of black money and counterfeit notes. This will also help in the regulation of income taxes.
 4. Economical
Customers are allowed to purchase goods on credit by offering them the pay later facility. Cashback offers and more discounts are also available in digital modes of payment.
5. A boon to the pandemic
Digital payment ensures contactless and safe transactions of money from a distance which is crucial during this pandemic. It also reduces crowds in banks thereby decreasing inconveniences to people who serve in banks during the pandemic.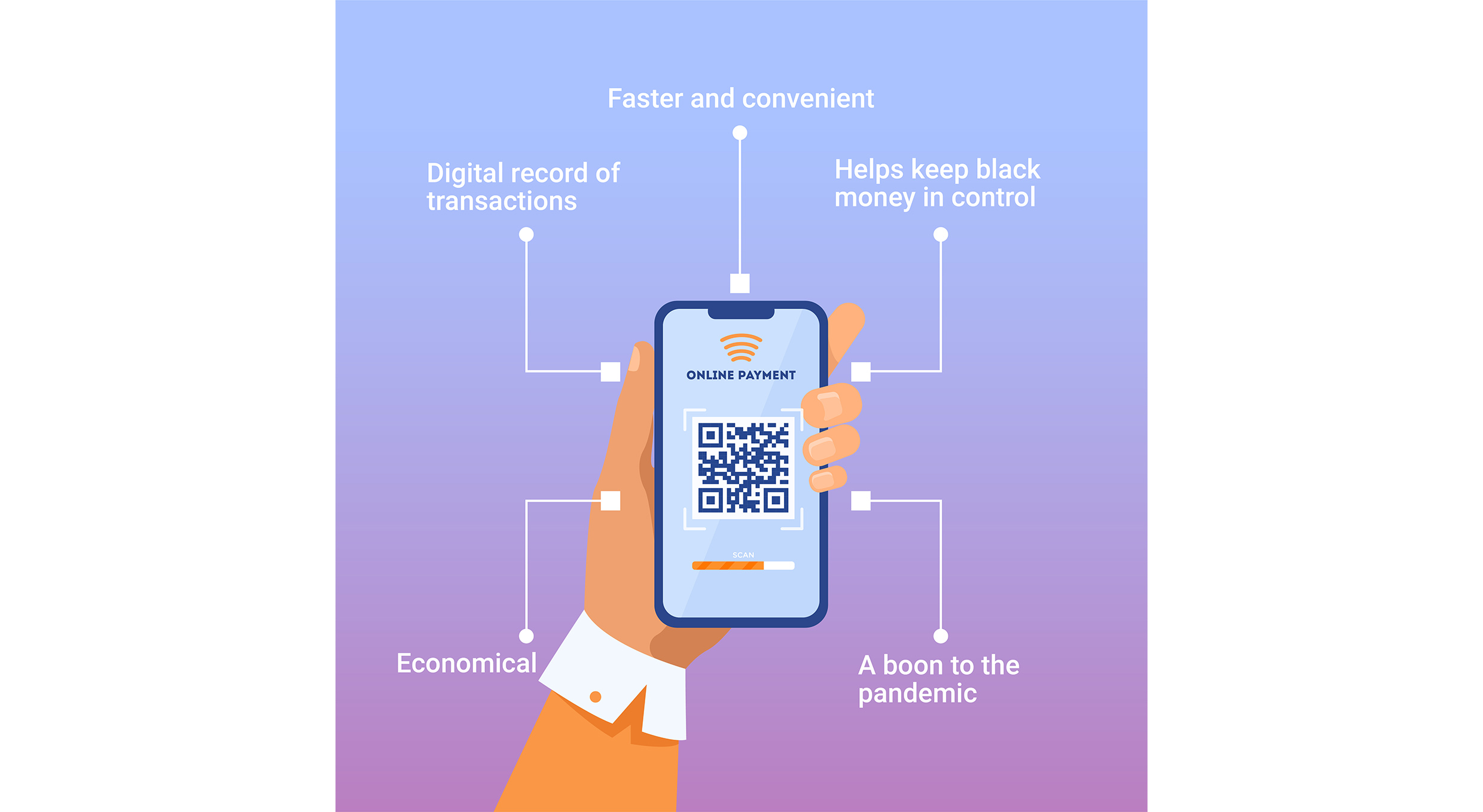 Since the demonetisation drive of 2016, there has been a surge in the demand for digital payment. The present pandemic has made it even more popular and most people start opting for switching into this contactless mode of transaction even in rural areas. From buying basic goods to paying bills, digital payment methods are often more convenient and feasible for customers to make payments from anywhere and at any time. But one should be well educated and aware of frauds and scams. Stay away from indulging in business or virtual activities to share your bank details with unknown authorities. Otherwise, your hard-earned money may be drained off in a second with your innocent one click.
For more details about digital payment please visit the website https://www.npci.org.in/
#DigitalIndia6thanniversary #DigitalPayment