Assam State Civilian Awards: In Honour of the Everyday Heroes
02 Feb 2022
Contribution of individuals is vital in the growth of a society. Such individuals, who play significant roles in bringing positive changes, need to be honoured and recognised so as to encourage them to continue and improve their work. By awarding a deserving individual, many others with potentials can also be inspired for taking up activities beneficial for the society.
While there is no dearth of awards given in different sectors by various Govt and private entities, there was always a need for some kind of state-level awards for civilians. Thus, the Govt of Assam under the leadership of Hon'ble Chief Minister Dr Himanta Biswa Sarma has instituted the highest state civilian awards – Assam Baibhav, Assam Saurav and Assam Gaurav – in recognition of the efforts and contributions of individuals in their respective sectors.
In its maiden edition in 2022, 19 distinguished personalities were conferred the awards for their outstanding contribution to the society in various fields such as philanthropy, public service, health, education, entrepreneurship, farming, etc. The awardees were selected from diverse fields, ranging from a renowned industrialist to an Olympic medallist, wildlife conservationist to ASHA/ANM worker, etc.
Hon'ble Governor of Assam Prof Jagdish Mukhi presented the awards in an investiture ceremony in presence of Hon'ble Chief Minister Dr Himanta Biswa Sarma on January 24, 2022 at Srimanta Sankardev Kalakshetra, Guwahati. Each recipient was awarded with decorative medal, citation and cash prize. Assam Baibhav, Assam Saurav and Assam Gaurav awardees were honoured with ₹5 lakh, ₹4 lakh and ₹3 lakh respectively.
The awardees will also entitled to some special benefits for their lifetime such as free medical treatment in Govt hospitals and stay in paying cabins; free accommodation in State Govt Circuit Houses, Guest Houses and Assam Bhawans; regular invitation to official functions as distinguished guests; medical expenses up to ₹2 lakh towards treatment of critical illnesses and free travel in ASTC buses provided they give 24-hour prior information of the proposed journey.
Here is a list of all the awardees who were conferred the State Highest Civilian Awards 2022.
 Assam Baibhav
 Ratan Naval Tata
A Padma Bhushan and Padma Vibhushan awardee, philanthropist and one of the tallest industrialists of the country, Ratan Tata has created a legacy which speaks for itself.
He was conferred the Assam Baibhav Award for his exceptional contribution towards furthering cancer care in Assam. Sixteen hospitals are being constructed under Assam Cancer Care Foundation, a joint venture between the Govt of Assam and Tata Trusts.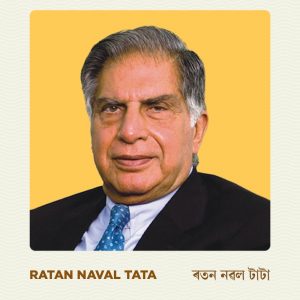 Assam Saurav
Dr Kamalendu Deb Krori
He is the Founder-Director of Srimanta Sankar Academy (1992-2003) and member of New York Academy of Science. He retired as Principal of Cotton College (1987-1991).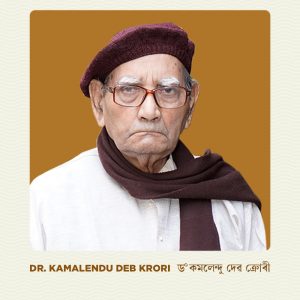 Dr Lakshmanan S
He is serving as the Mission Director of National Health Mission (NHM), Assam and has played a pivotal role in the management of COVID-19 in Assam.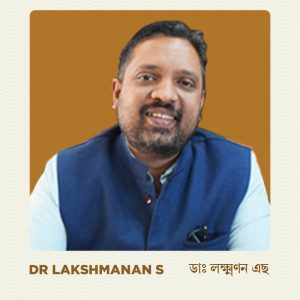 Prof Dipak Chand Jain
He is the former Director (Dean) of Sasin Graduate Institute of Business Administration of Chulalongkorn University in Bangkok, Thailand and INSEAD Chaired Professor of Marketing. He was also the Dean of Northwestern University's Kellogg School of Management from 2001 to 2009.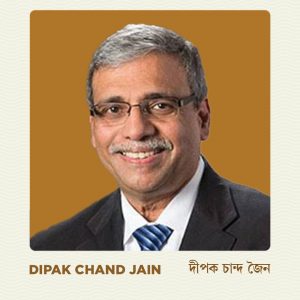 Lovlina Borgohain
Lovlina Borgohain has already become a household name because of her extraordinary feat at the Tokyo Olympics. By winning a bronze medal in boxing, she became the first individual Olympic medal winner from Assam.
She also won Bronze at 2018 and 2019 AIBA Women's World Boxing Championships and Gold at 1st India Open International Boxing Tournament. She is the first person from Assam to receive the Khel Ratna Award and sixth to receive the Arjun Award.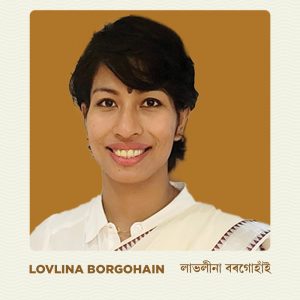 Neel Pawan Baruah
Neel Pawan Baruah is a revered name in the field of art and culture in Assam. A noted artist, he set up the Assam Fine Arts & Craft Society at Guwahati in 1971 and engaged in reviving the art of Brindabanivastra, the famous textile painting associated with Mahapurush Srimanta Sankardev.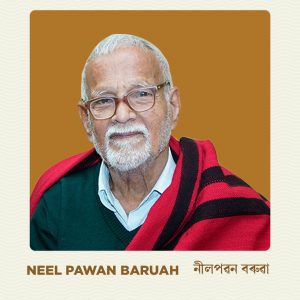 Assam Gaurav
Munindra Nath Ngatey
He is the Director of Health Services (Family Welfare), ACS. He played a pivotal role in management of COVID-19 vaccination drive in Assam.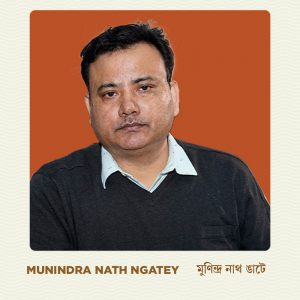 Dr Basanta Hazarika
He is a Professor of Pulmonary Medicine at GMCH. During the 1st wave of COVID-19, he proved his excellence as a State Nodal Officer.
He efficiently managed above 3,000 critical COVID patients in GMCH, prepared treatment guidelines and conducted trainings on COVID management for doctors/paramedics.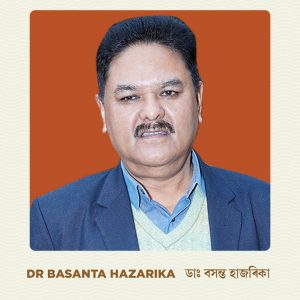 Akash Jyoti Gogoi
He is the owner of Agro business company 'North East Agro Products & Services', which produces the popular 'Bahubali' eggs with existing production capacity of 50,000 eggs per day.
He has developed expertise in processing the layer waste (chicken excreta) into bio fertilizer 'Thon Dhora' with an annual processing capacity of 1,000 tonne.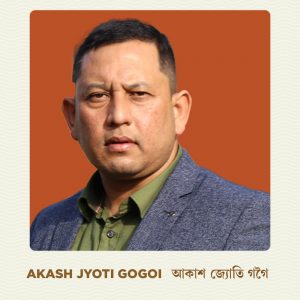 Manoj Kr Bosumatary
He is the founder of Symbiotic Foods Pvt Ltd where he created direct employment for more than 30 people and indirect employment for over 100 people.
Trained in Commercial piggery in Netherlands and Belgium, he is instrumental in bringing a 'Pink Revolution' in Assam. He has created piggery clusters at Dhekiajuli, Thelamara and Balipara in Sonitpur district. The clusters established bank credit linkage of 200 pig farmers till March 2022.
An ace mountaineer, he climbed Mount Everest in 2016 and successfully scaled several peaks/mountains in the Himalayan region.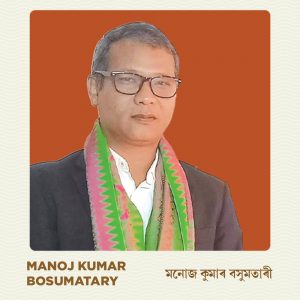 Boby Hazarika
She is a member of Milijuli SHG in Tinsukia district. She had started food delivery service in small quantities during lockdown and is currently supplying lunch box to bank branches and govt offices in her vicinity.
She also ventured into supplying Assamese pitha and laru to bakeries of the township at a reasonable price.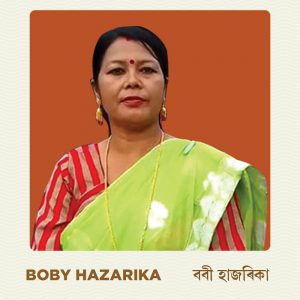 Hemoprabha Chutia
She weaved the Assamese versions of Gunamala and Namghosha on a handwoven cloth. Weaving of Bhagabad Gita in English is nearing completion. She also won a state-level award from Directorate of Handloom & Textiles, Assam in 2016.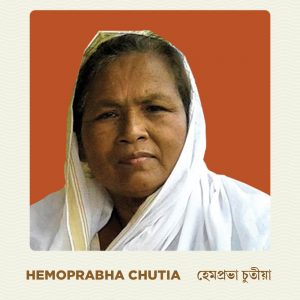 Namita Kalita
She administered the highest number of COVID vaccinations (99,822 doses) and has been a friendly and reliable face at Gauhati Medical College & Hospital's COVID-19 vaccination centre.
She has been serving the community with utmost dedication in places like Moirapur Sub Centre under Azara, Bongora Sub Centre under Upper Urban Public Health Centre.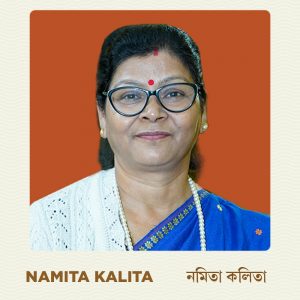 Barmita Momin
As an ASHA worker, she played a vital role in removing superstitious beliefs of forest dwellers of Phuloguri Garo Gaon in Sonitpur regarding COVID vaccination. She got a whole village vaccinated during the Har Ghar Dastak programme.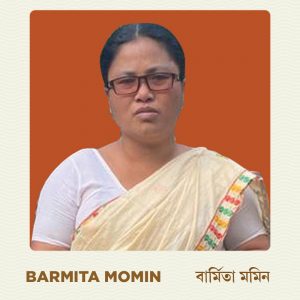 Dharanidhar Boro
A retired Deputy Conservator of Forest, he played a key role in preventing poaching inside Kaziranga and Manas National Parks. He is the recipient of Real Hero Award by CNN-IBN – 2008.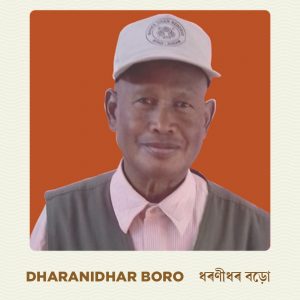 Kaushik Boruah
He exports products such as Assam lemon, king chilli, lablab bean, betel leaf, betel nut, pointed gourd, ridge gourd, jackfruit, pineapple, leteku, etc., to several countries including UK, Italy, Frankfurt, Saudi Arabia, Dubai and Qatar. He exported 88.7 mt in 2019-20 and 176.21 mt in 2020-21.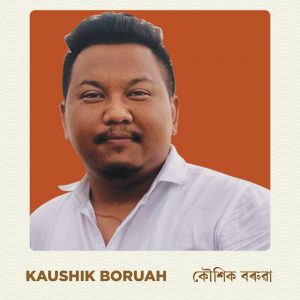 Kalpana Boro
She is known for efficient rapport building with community as an Anganwadi worker. She showed great performance in providing Supplementary Nutrition and regular growth monitoring and recognising of SAM (severe acute malnutrition) children. She effectively conducted preschool education for all round development of children.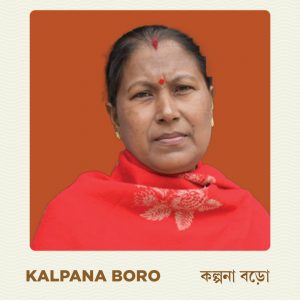 Dr Asif Iqbal
An efficient Haematologist and Hematologic Oncologist, Dr Iqbal successfully conducted a number of Bone Marrow/Stem Cell transplant surgeries.
Next year onwards, the awardees will be selected by the people through an online voting system. An online portal will be launched shortly for accepting nomination directly from public.