Devbagh Beach Resort by Jungle Lodges & Resorts
16 Sep 2021

Devbagh is a beautiful coastal location in Karnataka. The seafront in this region is tranquil and gorgeous, the privacy of tourists is intact and this beach is mesmerizing. Devbagh is a quick and quiet escape from the busy city life in Karnataka. The stunning Arabian Sea enhances the beauty of this beach with its mysterious dark-hued water contrasting the bright lush green palm trees in the distance. The peaceful sea coupled with a clear, blue sky is a sight for sore eyes, and you can spend hours on this beach admiring the overwhelming allure of nature, making sandcastles, or just enjoying the fresh sea breeze.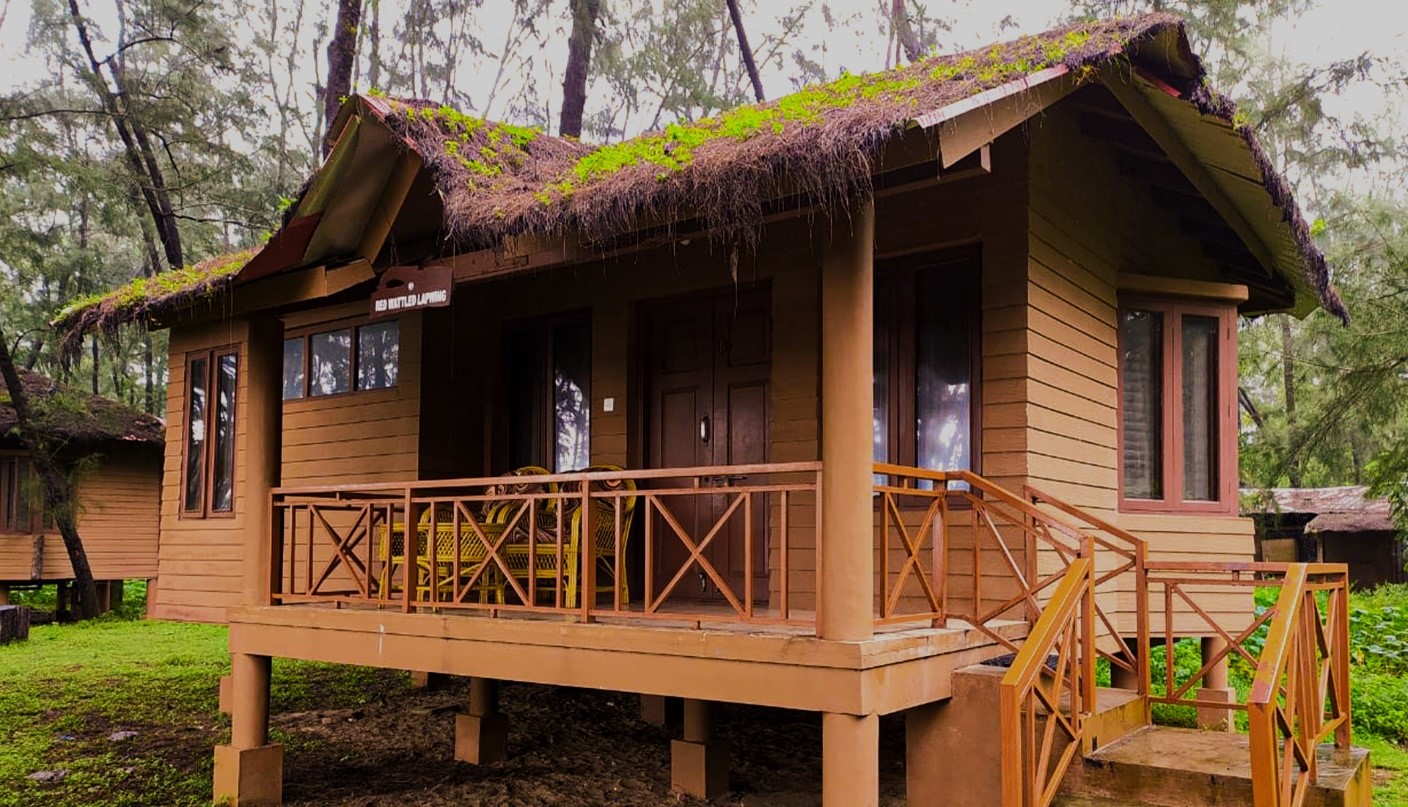 Devbagh offers the perfect combination of adventure and serenity. For those who love exploring, sports like snorkeling, parasailing, speedboat cruises, and banana boat rides are available. Tourists have the freedom to engage in these activities. All safety measures are maintained while conducting the activities.
The Devbagh resort which is the project of Karnataka tourism department has a nice, relaxed vibe with a beachy theme. All the essential amenities are available at the resort, the rooms are very comfortable, and the service is extraordinary. Every room has a hammock that allows tourists to rest and relax, and there are bonfires every night to soak in the essence of the forest along with the serene sound of the sea. This resort is an excellent place for capturing amazing pictures. The view is terrific and perfect for photography. You can also hear the refreshing sound of waves from the sea nearby. The whole environment at the Devbagh resort makes the whole travel experience better and memorable.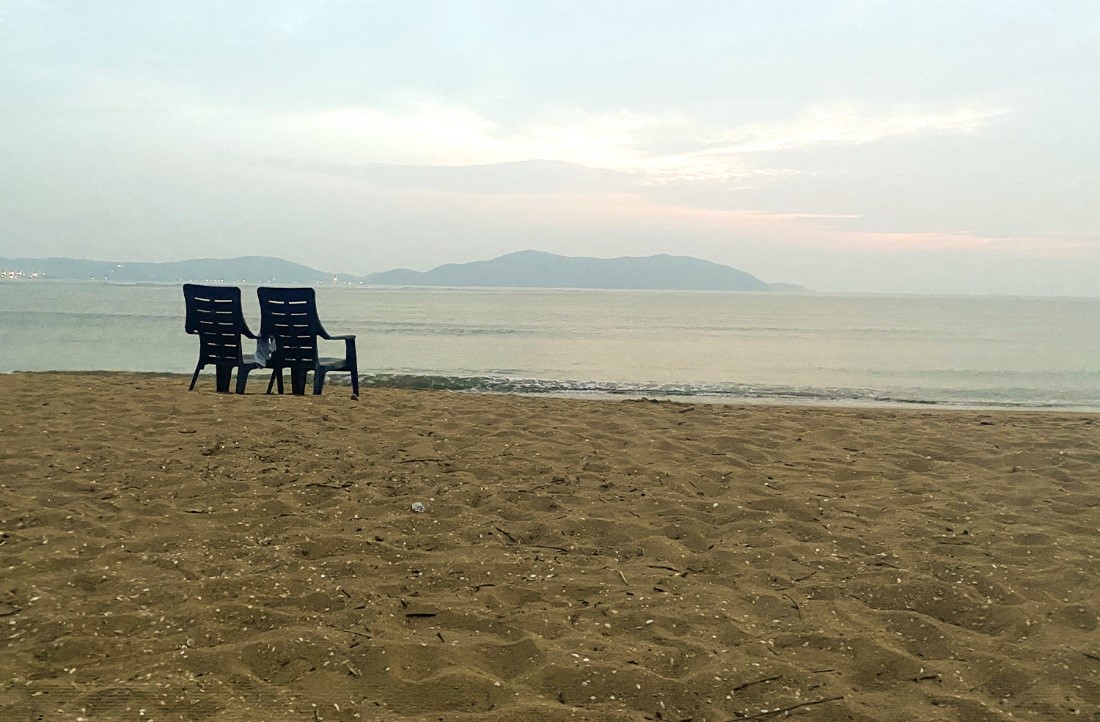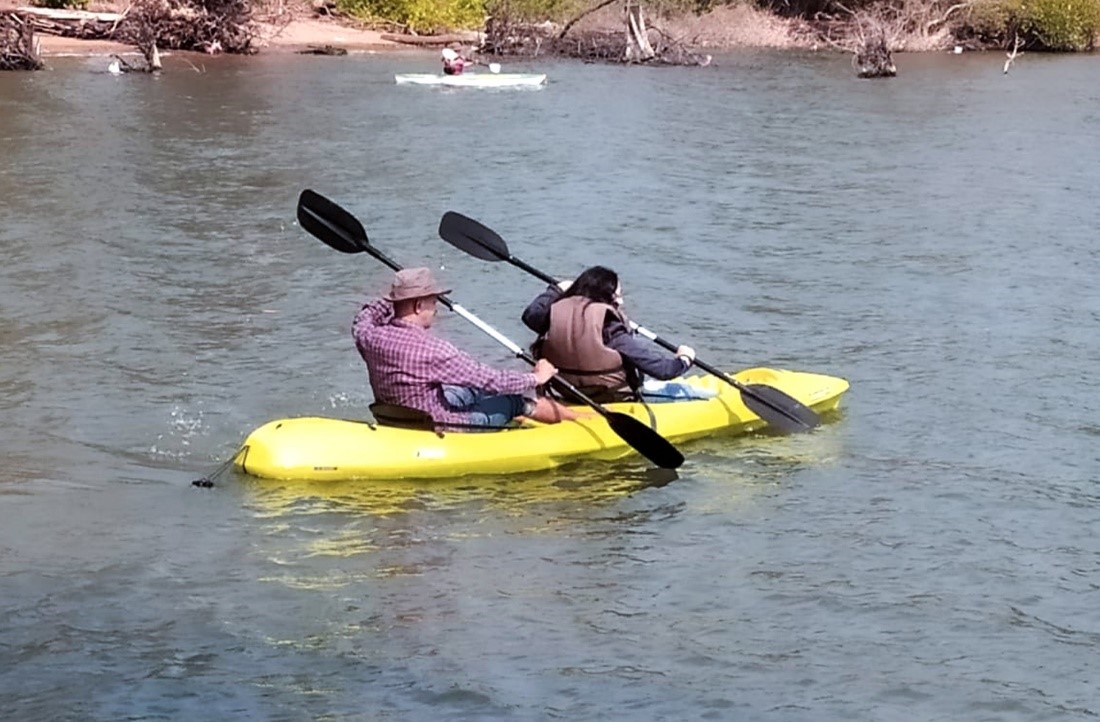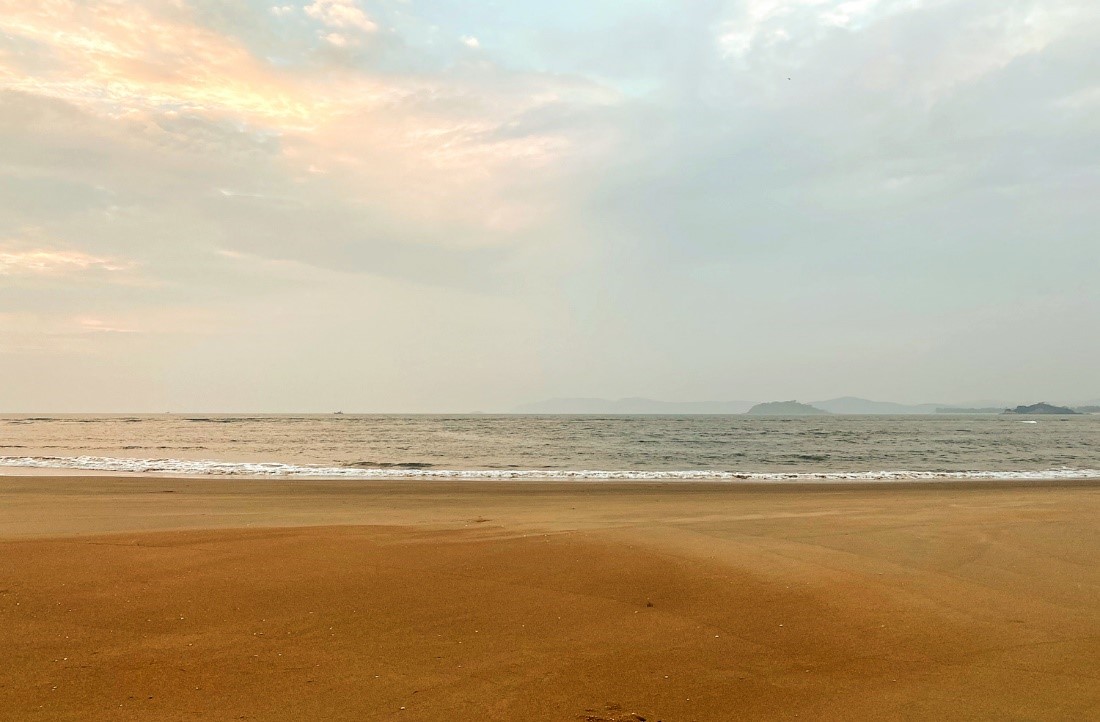 I especially enjoyed the quintessential coastal cuisine in Devbagh. The resort serves delicious meals with incredible starters, as well as a great barbeque. River Kali is another huge attraction near the region. My experience was more than fascinating when I followed the river to where it met the sea in a boat ride. Dolphins can be spotted riding through the waves in the sea if you are lucky.
Devbagh resort jungle lodges are truly something you should not miss out on, the perfect coastal region for beach lovers. The sunset and the sunrises visible from Devbagh is an absolute stunner. This beach-side location is magnificent and extremely charming, an experience that has enriched my trip.
Overview Guide:
Best Season To Visit
October – May. Summer is the best time for water sports
Travel Tips
– Do carry your hat, sunscreen, sunglasses, torch.
– Pets are not allowed
– Avoid Plastics
– Carry comfortable walking shoes.
How To Reach
Goa International Airport is the closest airport located 86 Kms away.
There are trains connecting Mumbai, Pune, Bangalore, and Mangalore to Karwar, which is the nearest railway station.
One can drive from Bangalore to Devbagh Beach Resort which is about 527 Kms.
Water Sports:
– Banana Ride
– Speed Boat
– Kayaking
– Jet Ski Ride
– Snorkeling
– Bump Ride
Credits
Team MyGov Karnataka