Advantage Assam – Indian Expressway to ASEAN
09 Feb 2018

Prime Minister Narendra Modi said, "India's growth story will gain further momentum only when there is an all-round development including the North East region". It is quite evident since current government came in, North-East India has been making national news headlines. There has been a huge upsurge in investment of various developmental sectors.
To accelerate the pace of infrastructure development in the region, 100% central assistance is provided under North East Infrastructure Development Scheme.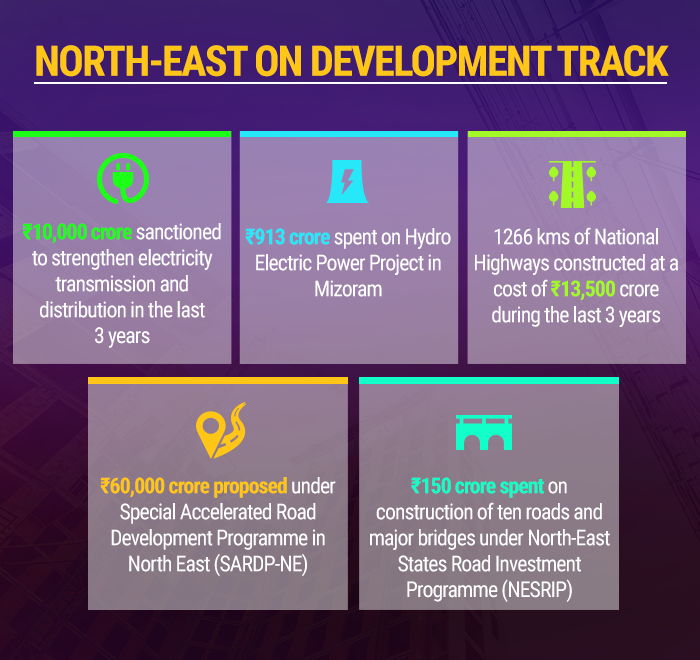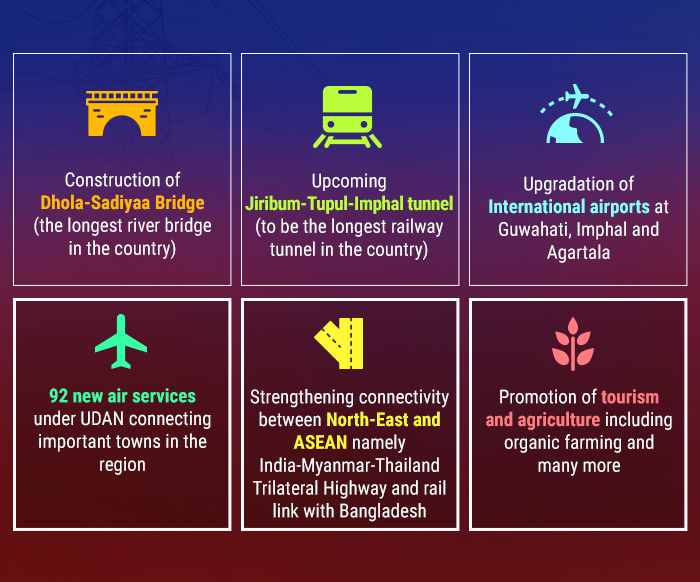 One such recent deliberation was the "Advantage Assam" – largest ever investment promotion and facilitation initiative (Global Investors Summit 2018), inaugurated by Prime Minister Narendra Modi on 3rd February, 2018 at the commercial hub of North-East – Guwahati. Ministers and delegates from UK, Bangladesh, Laos, Cambodia, Myanmar and Bhutan, and Industrialist and entrepreneurs also took part in the summit. The deliberations at the summit are likely to give a road map to bolster the economic ties and prospective investment areas.
Prime Minister Narendra Modi in his inaugural speech appealed to ASEAN and South East Asian Countries to invest in the North-East, the heart of India's Act East Policy. The Act East Policy envision increased people to people contact, trade ties and other relations with ASEAN countries. He emphasized that India's growth story would be further energised through balanced and fast-paced growth of the North-Eastern region.
Based on the core principles of Act East policy, the summit called for strengthening business, economic and cultural ties with India and ASEAN and South East Asian Countries. It highlighted the geo-strategic advantages offered to investors by Assam and its region. The event showcased manufacturing prowess and investment opportunities in various sectors.
The Summit sent a powerful message to ASEAN and Business to Business Network (BBN) nations of India's keen interest to boost bilateral ties.
The two-day Global Investors Summit ended on 4th February 2018 with signing of more than 200 MoUs entailing an investment of more than ₹70,000 crore. The biggest investment promises came from ONGC (₹13000 crore), Oil India Ltd (₹10000 crore). This would eventually create new jobs.
The Summit put in place policy frameworks for smooth and hassle-free trade with neighbouring countries which will eventually strengthen and improved bilateral trade relation with the neighbouring countries thereby contribute to India's economic growth.