Making relations stronger: India and Bangladesh
10 Nov 2017

Prime Minister Narendra Modi, Bangladesh Prime Minister Sheikh Hasina and Chief Minister of West Bengal Mamta Banerjee inaugurated a series of projects between the two countries. The projects are aimed at strengthening infrastructure and deepening relations between Bangladesh and India.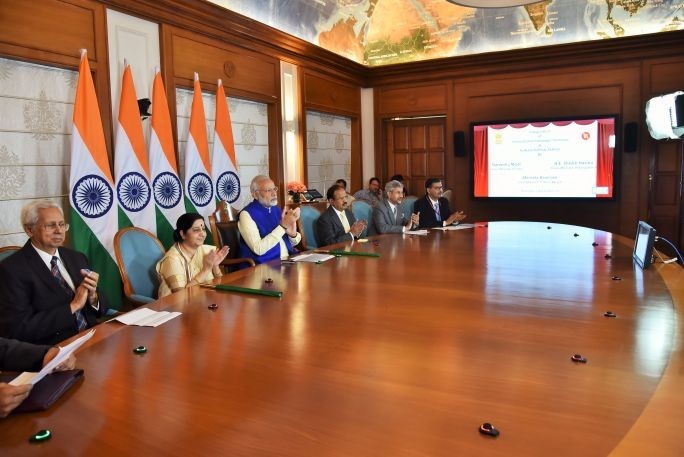 The most significant among these projects is the launch of the Bandhan express between Kolkata and Khulna. The other projects include the second Bhairab and Titas Railway Bridges as well as the International Rail Passenger Terminus at Chitpur in Kolkata.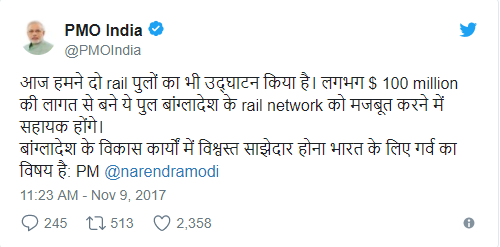 The Bandhan train had an inaugural run today and will officially commence services from November 16, 2017. The train is fully air conditioned and will run every Thursday covering a distance of 172 km. The train will stop at two stations during the journey – Petrapole, with a stoppage time of 10 minutes, and Benepole, with a stoppage time of 15 minutes.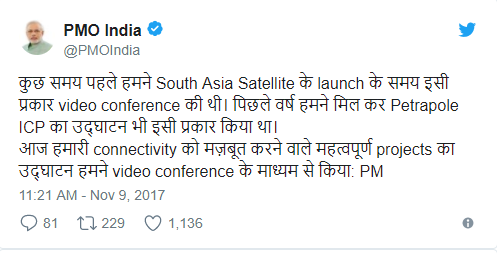 The two railways bridges have been built with an Indian line of credit and an end to end immigration facility between Dhaka and Kolkata.  The two bridges will enable simultaneous operation for to and fro of railway services between Dhaka and southeastern Chittagong and northeastern Sylhet.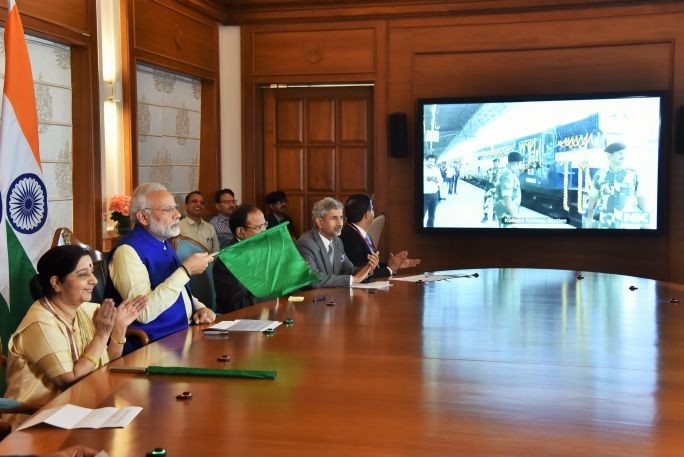 The 984-metre-long and seven-metre-wide Bhairab Railway Bridge was built at a cost of 567 crore taka and the 218-metre-long and 70-metre-wide new Titas Bridge has been built at a cost of 161 crore taka by two Indian companies.
The connectivity projects are another step taken by India to strengthen relations with neighbouring countries. The Prime Minister has always taken measures to deepen relations and implement the mantra of 'Sabka Saath, Sabka Vikas' holistically.