Manipur Organic Outlets Now at Pune and Bangalore
09 Sep 2021

Manipur Organic Mission Agency (MOMA) is an organization with the aim to promote organic farming and related activities in Manipur state, India with the vision to convert maximum area of the State into chemical free Organic zones by 2025.
MOMA's main objective is to help develop the Manipur organic crops and production while empowering the local farmers, producers by providing them with the infrastructures, technical and financial supports to replace conventional farming with local resource based, self-sustainable, high value commercial organic enterprises and make the Manipur products as brands/labels through brand building and making stronger market access under the ownership of the growers organization or companies to enable states to evolve an own  brands.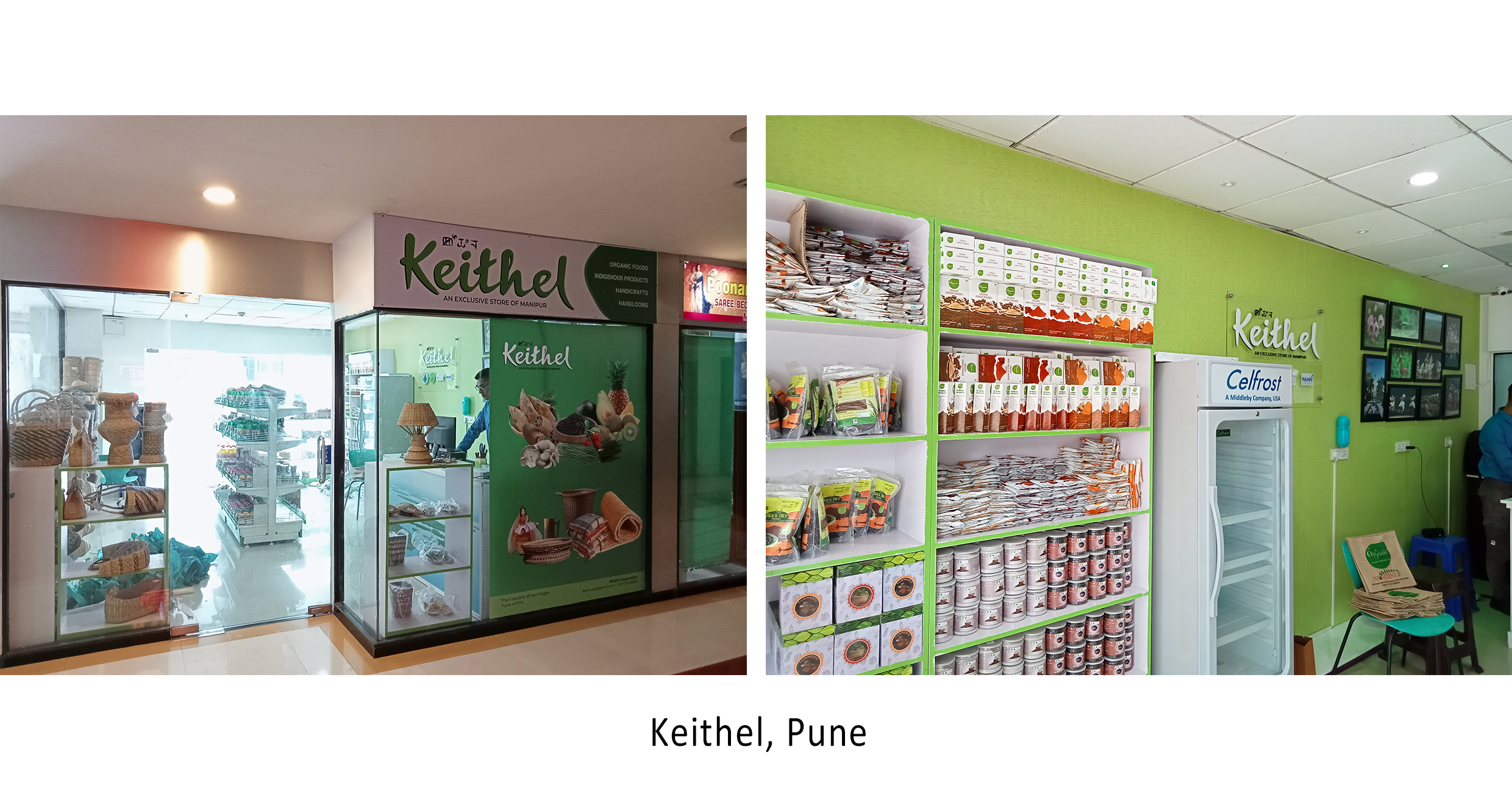 Even if you are not from Manipur and wants to try out some authentic organic Manipur products in Pune then you can easily purchase it from the exclusive Organic Outlet store of Manipur supported by MOMA and MOVCDNER in Pune known as  "Keithel" run by Paan Corporation situated in Town Square, Vimanagar, Pune, Maharashtra-411014.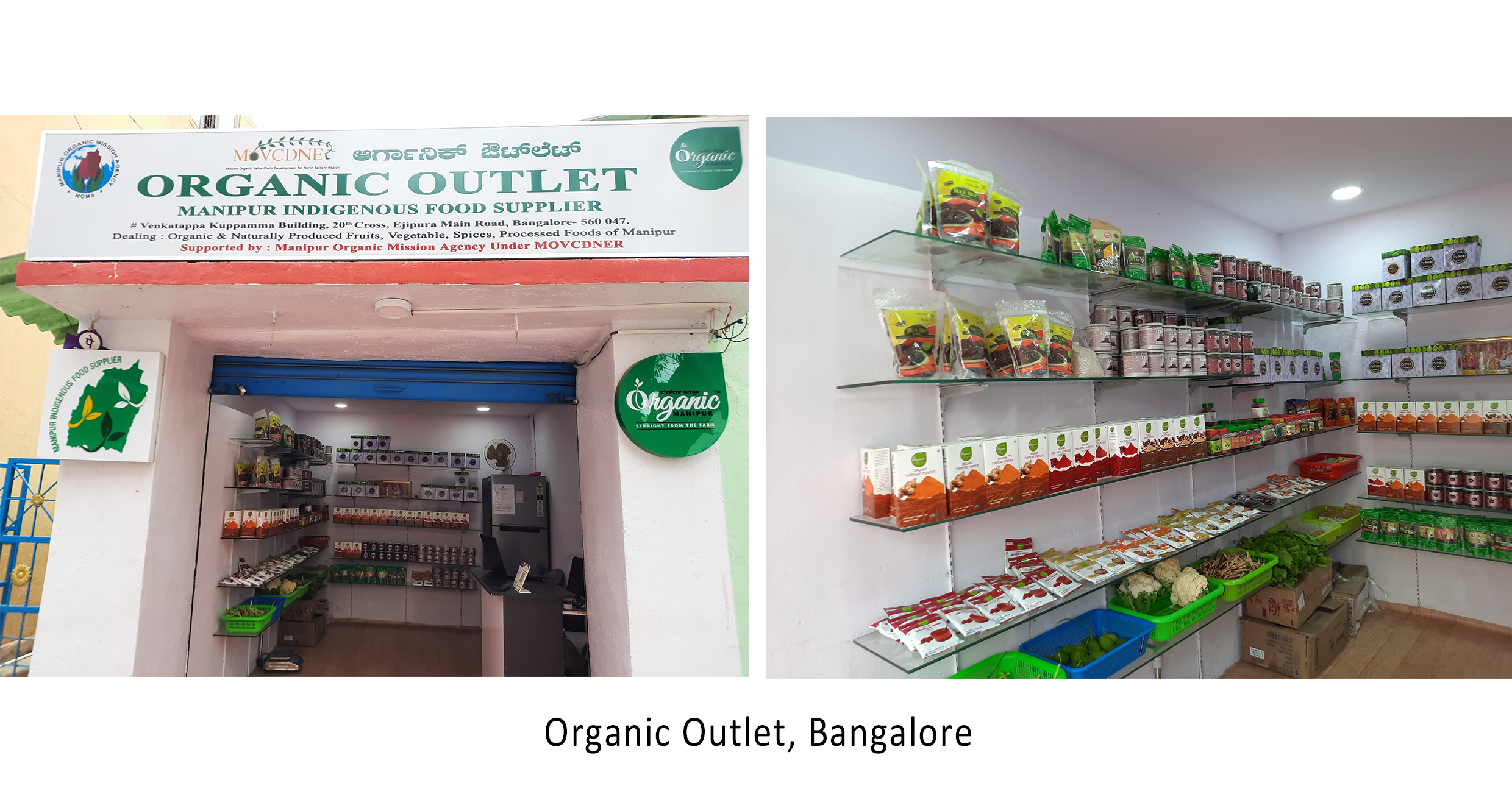 Organic Outlet, Manipur Indigenous Food Supplier, supported by MOMA and MOVCDNER is also situated in Bangalore at Venkatappa Kuppamma Building, 20th Cross, Ejipura Main Road, Bangalore-560047.