Olympics and Assam
26 Jul 2021

Considered the "greatest show on Earth", Olympics is one of the most coveted global sporting events, and every athlete dreams to represent his or her nation on this grand stage. Some of the best sportspersons from across the world converge to vie with each other to etch their names and of their country in golden letters. Players from India too had competed in various disciplines in the past in this biggest sporting spectacle and won laurels for their country.
Though Tokyo Olympic was scheduled in 2020, Covid-19 pandemic forced organisers to postpone it by a year. And now, as the stage is all set for the Games to kick off, Indian players are raring to take a shot at glory. Assam's proud daughter and one of India's promising pugilists Lovlina Borgohain too is part of the Indian contingent that's trying to script history at Tokyo.
However, Lovlina isn't the first athlete from Assam to be proudly donning India's colours.
Lovlina Borgohain
Born on 2 October 1997, Lovlina Borgohain is the first internationally acclaimed woman boxer from Assam. An inspiration for future generations, she participated and won many national and international competitions. She is the first Assamese woman boxer and the second Assamese boxer after Shiva Thapa to represent India at an Olympics. She won bronze medal at the Asian Olympic Qualifiers in 2018 and went on to secure a place in the Indian Olympic team after defeating Maftunakhon Melieva of Uzbekistan 5-0 at the Asia & Oceania Boxing Olympic Tournament in 2020. Currently, Lovlina is ranked no. 3 in the welterweight category of the International Boxing Association (AIBA) world rankings with 1300 points.
Shiva Thapa
Born at Guwahati on 8 December 1993, Shiva Thapa is one of the most well-known pugilists of Assam, having carved for himself a name at several national and international sporting events. He represented India for the first time at the 2012 London Olympics, becoming the youngest Indian boxer to do so in the process. To qualify for the event, he won gold at Asian Olympic Qualifier, 2012 held in Kazakhstan. In July 2013, Shiva became the youngest Indian to win a gold at the Asian Confederation Boxing Championship at Amman, Jordan in the bantamweight category. He represented India again at the 2016 Rio Olympics, but lost to 2012 gold medallist Robeisy Ramírez of Cuba.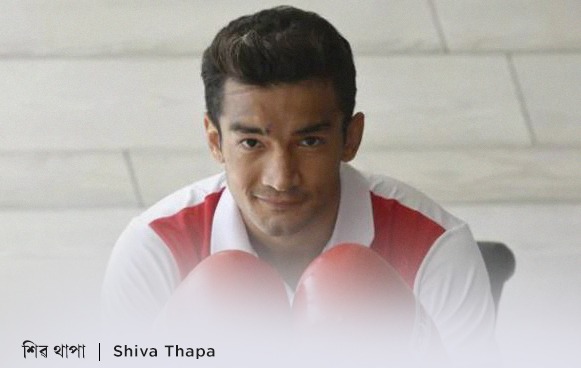 Jayanta Talukdar
Jayanta Talukdar was born at Guwahati in 1986. One of the most talented archers of India, he won silver in the 2004 Junior World Championships. In 2006, he won individual gold at the Archery World Cup. Following this, he bagged another gold medal at the FITA Meteksan World Cup, 2006, becoming the first Indian archer to win the top medal at the event. In what was the year of his life, he won another gold medal at the South Asian Games and a bronze medal in the team competition at the 2006 Asian Games. Jayanta added another feather to his cap when he became the third Assamese athlete to receive the Arjuna Award in 2007. He represented India at the 2012 London Olympics in both individual and team events.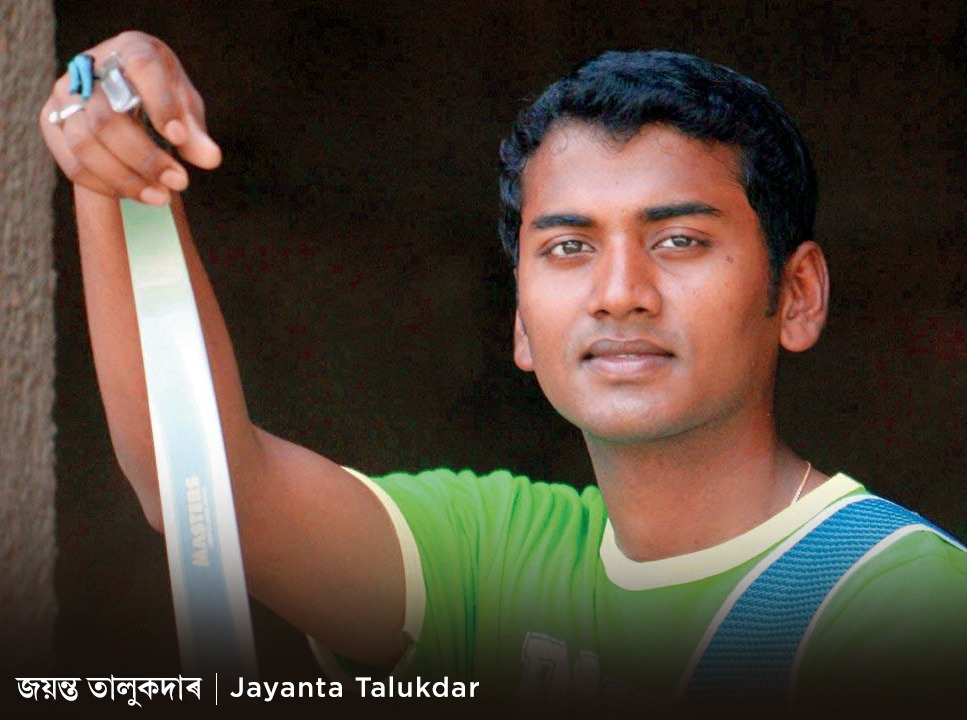 Dipankar Bhattacharjee
One of the best badminton players in India's history, Dipankar Bhattacharjee was born at Guwahati on 1 February 1972. His love for the game started at a very young age when his father introduced him to the sport. He then went on to spend a few years in Bengaluru in Prakash Padukone's Badminton Academy, learning under the all-time great along with others like Vimal Kumar. Dipankar made his way into the sub-junior national emerging as a promising talent in the sport. Later, he became a regular in the Assam State badminton team. He was India's flag bearer in the 1992 Barcelona Olympics, where he lost 4-15, 12-15 in the pre-quarters against then world No. 1 Zhao Jianhua of China. In 1994, he won his first senior trophy at the national level. In the 1996 Atlanta Olympics, Bhattacharjee became the first Indian male badminton player to represent the country in two consecutive Olympics. However, he lost to Hariyanto Arbi of Indonesia in the preliminary stage.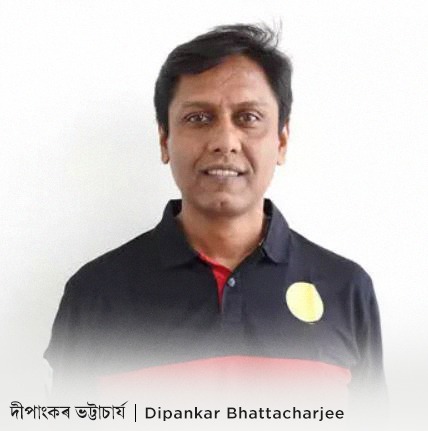 Talimeren Ao
The first captain of independent India's first football team, Talimeren Ao or T Ao (as he is more popularly known) is often regarded as one of country's greatest footballers of all time. Born in 1918 in Naga Hills of then undivided Assam, he was a central defender and started playing for Maharana Club of Guwahati. In 1943, he adorned the iconic maroon & green of Mohun Bagan FC. A sharp footballing brain, a technical genius, a robust centre-back and a dedicated leader, T Ao is an icon of Indian football. And as the first captain of independent India's first football team, he led the country to the 1948 London Olympics. India's first game against Burma was a walkover, but he led the team valiantly from the front against the mighty footballing giant France. It was under T Ao that India took its first ever step in world football.