School Fagathansi is encouraging students to attend school
31 Jul 2019
Education plays a huge role in shaping up the best of any nation's future. No nation can grow or develop when the quality of education system of the nation is poor.
 As an initiative to improve the condition of Government schools of the State for overall development in shaping future pillars of the society, Chief Minister of Manipur Shri N. Biren Singh launched School Fagathansi Mission (Go To School)under Go To Village Mission on 18 January 2019 at Yumnam Huidrom High School, Wangoi in Imphal West District. After the huge success run of Government missions such 'Go To Village' and 'Go To Hills', Go To School aims to give renewed thrust towards the improvement of Government schools both in terms of physical and manpower infrastructure. On 31 May 2019, an order was issued for implementation of the mission in one school each in all the 60 Assembly constituencies of the State.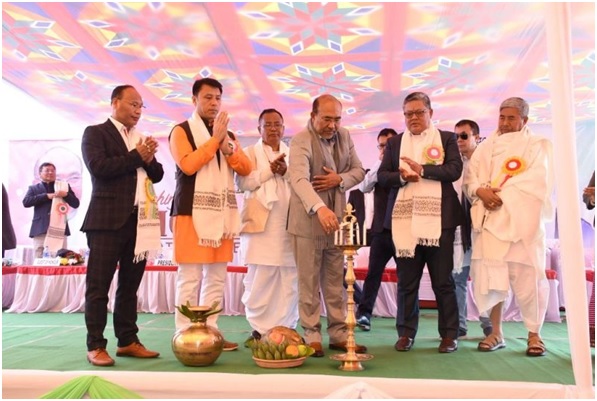 (Image Source: E-pao.net)
Speaking at the launch event, Chief Minister had stated that the Government intends to put special focus on improving the quality of Government institutions in the state as the economic condition of the common people is not improving despite of the government's efforts as they generally spend huge amount of money in children's education. He also expressed his hope about the new mission in earning back the long-lost trust of the people towards Government schools. He also urged all the concerned authorities and committees to extend cooperation to local people, educationalists, local club members and Meira Paibee leaders as the success of the mission strongly required their participation. He also stated selected schools under the mission will be managed by re-defined management committees in addition to the existing school management committees.
Under this mission, one Government school each in all the 60 Assembly constituencies of the State will be developed as model schools in the first phase so that the admission rate in these institutions could be encouraged by providing necessary infrastructures. All the model schools will run and develop in a uniform pattern.
The parameters under the mission are as follows:
Conceptualized approach for improving School Education sector in the State.
Garner trust of the people towards Government schools so as to increase both performance and enrolment.
Each school to accommodate 600-1000 students or have the capacity to grow to accommodate the same.
Conversion of composite schools with different class structures comprising of Primary classes to X/XII.
Introduction to pre-primary section at nearby Anganwadi Centers close to the identified schools under the mission in consultation with Social Welfare Dept.
Selection of teachers shall be based on interview in the beginning of academic session from amongst available Government school teachers through notification.
Selected teachers shall serve for at least 3 years and their continuance shall be based on their performance and other criteria set by the Department.
Infrastructural inputs such as classrooms, laboratories, clean drinking water facilities, etc. meeting basic standards as per RTE and other relevant norms.
Involving local stakeholders to improve school education.

The lists of 60 schools under the mission for the current academic year 2019-20 are as follows:
Ningthoukhong Higher Secondary School, Bishnupur, Bishnupur District
Wangoo Higher Secondary School, Kumbi, Bishnupur
Moirang Multipurpose Higher Secondary School, Moirang, Bishnupur
Leimapokpam Public High School, Nambol, Bishnupur
Oinam Girls' High School, Oinam, Bishnupur
Thanga High School, Thanga, Bishnupur District.
Maha Union Higher Secondary School, Chandel, Chandel District
Rengkai Higher Secondary School, Churachandpur, Churachandpur District.
Kangvai Higher Secondary School, Henglep, Churachandpur
Sagang Higher Secondary School, Saikot, Churachandpur
Singngat High School, Singngat, Churachandpur
Moirangpurel High School, Andro, Imphal East
Heingang High School, Heingang, Imphal East
Urup High School, Keirao, Imphal East
Khundrakpam Chingkhu High School, Khundrakpam, Imphal East
Khurai Popular High School, Khurai, Imphal East
Irilbung High School, Kshetrigai, Imphal East
Lamlai Higher Secondary School, Lamlai, Imphal East
Eastern Ideal High School, Thongju, Imphal East
Ananda Singh Higher Secondary Academy, Wangkhei, Imphal East
C. Higher Secondary School, Yaiskul, Imphal East
Ramlal Paul Higher Secondary School, Keishamthong, Imphal West
K. Ideal High School, Konthoujam, Imphal West
Praja High School, Lamsang, Imphal West
Lilong Higher Secondary School, Langthabal, Imphal West
Tomchou Higher Secondary School, Mayang Imphal, Imphal West
Malom Megha High School, Naoriya Pakhanglakpa, Imphal West
Model Higher Secondary School, Patsoi, Imphal West
G. Higher Secondary School, Sagolband, Imphal West
Hindi Secondary School, Sekmai, Imphal West
Singjamei Chingamakha High School, Singjamei, Imphal West
Lilasing Khongnangkhong High School, Thangmeiband, Imphal West
Ibotonsana Girls' Higher Secondary School, Uripok, Imphal West
Yumnam Huidrom High School, Wangoi, Imphal West
Netaji High School, Jiribam, Jiribam District
Langmeidong Higher Secondary School, Hiyanglam, Kakching
Kakching Makha High School, Kakching, Kakching District
Sugnu Higher Secondary School, Sugnu , Kakching
Kakching Higher Secondary School, Wabagai, Kakching
Kamjong High School, Phungyar, Kamjong
Waichong High School, Kangpokpi, Kangpokpi District
Thangtong Higher Secondary School, Saikul, Kangpokpi
Motbung High School, Saitu, Kangpokpi
Tengkonjang Higher Secondary School, Nungba, Noney
Thanlon Higher Secondary School, Thanlon, Pherzawl
Parbung Higher Secondary School, Tipaimuk, Pherzawl
Purul Higher Secondary School, Karong, Senapati
Paomata High School, Mao, Senapati
Mao Maram Higher Secondary School, Tadubi, Senapati
Langmei Higher Secondary School, Tamei, Tamenglong
Tamenglong Higher Secondary School, Tamenglong, Tamenglong District
Moreh Higher Secondary School, Tengnoupal, Tamenglong
Sekmai Khumbi High School, Heirok, Thoubal
Khangabok Higher Secondary School, Khangabok, Thoubal
Lilong Higher Secondary Madrassa, Lilong, Thoubal
New Ideal High School, Thoubal, Thoubal District
Wangjing High School, Wangjing, Thoubal
Yairipok High School, Wangkhem, Thoubal
Somdal N.K. Higher Secondary School, Chingai, Ukhrul
Ukhrul Higher Secondary School, Ukhrul, Ukhrul District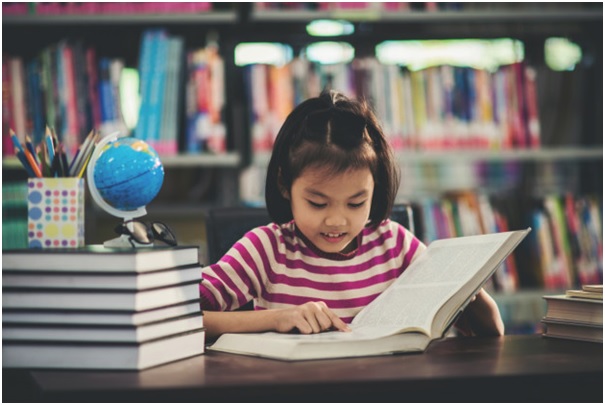 School Fagathansi Mission was launched as it is the responsibility of the government to provide to its citizen good schools with highly-qualified teachers and also equipped with adequate up-to-date infrastructure and facilities.