Winner Announcement of Logo Design Competition for India Business and Professional Forum
17 Jun 2021

'India Business and Professional Forum (IBPF)' in Finland has been created as a networking platform for Indian and Indian-origin professionals and entrepreneurs in Finland, working in an Indian/Foreign company or self-employed.
Embassy of India, Helsinki organised Logo Design Competition, online through the MyGov platform in February-March 2021 in order to seek people's involvement and participation for suggesting Logo design for the India Business and Professional Forum (IBPF), Finland. A total of 1536 entries were received for Logo Design from people of varied age groups and from different parts of the country.
Winner of IBPF Logo design competition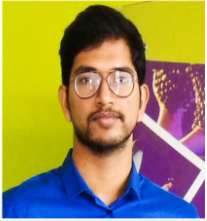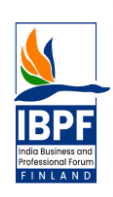 Name: Shri Siddhartha Madhavareddy
Comment id: 117234701
Prize: INR 25,000/-
Brief description of the logo as shared by the winner
The Logo is inspired from the national bird of Finland- Whooper Swan. One wing is colored in Indian flag colors- Saffron and Green. The other wing and bird is colored in Blue- the color in flag of Finland. The Logo represents the coordination and symbiosis of Finland and India to move forward and provide support to business and aspiring entrepreneurs.
Embassy of India, Helsinki commends the efforts put in by all participants and congratulates the winner.