Working towards making Itanagar a Smart City
20 Feb 2017

Itanagar is among the list of 11 cities, also including Shimla, Jammu, Bangalore, Patna, Amaravati and Srinagar, which have been given wildcard entries to the Government of India's smart city mission. While several discussions, competitions, polls have been announced to spark up the Smart City Itanagar initiative on the Government's website (www.mygov.in), further details will be uploaded on the website in due course to invite public opinions on the proposed projects for the city.
The Itanagar Municipal Council, along with the local administration, has expanded manifold its efforts to engage citizens in the Itanagar Smart City challenge with a focus to make the entire proposal of the Smart city Project a participatory one. Citizen consultation workshops are being done starting from the grassroots level, from slum-dwellers to academicians and from street vendors to religious leaders, in a bid to include all sections of the society in developing the proposal. For this, multi-modal platforms have been developed to help citizens act together and share their opinions and ideas for improvement. At this juncture, the major ongoing on-field activities by the Itanagar Municipal Corporation can be segregated into four modes, which are: –
Citizen Workshops:
Marking a beginning of the Itanagar Smart City awareness initiative, Itanagar citizen groups were addressed on the Smart Cities Challenge and modes of participation at citizens' consultation workshops:
Councillors of Itanagar Municipal Corporation were sensitized in a Training of Trainers mode for making the citizens of their zones aware about Smart Cities challenge
Slum Dwellers were approached for ideas, specifically in Aniya Village, Nikum Nyi Colony and Dikrong Colony.
Tour Operators, Street Vendors, Hotel Owners have voiced their opinions and the industry issues
District Commissioner, Government Officials, Doctors, Professors and Teachers were addressed and loomed in by municipality officials.
Interactive sessions on the campaign and its implications are also being undertaken with Youth Groups, religious groups and NGOs within the city.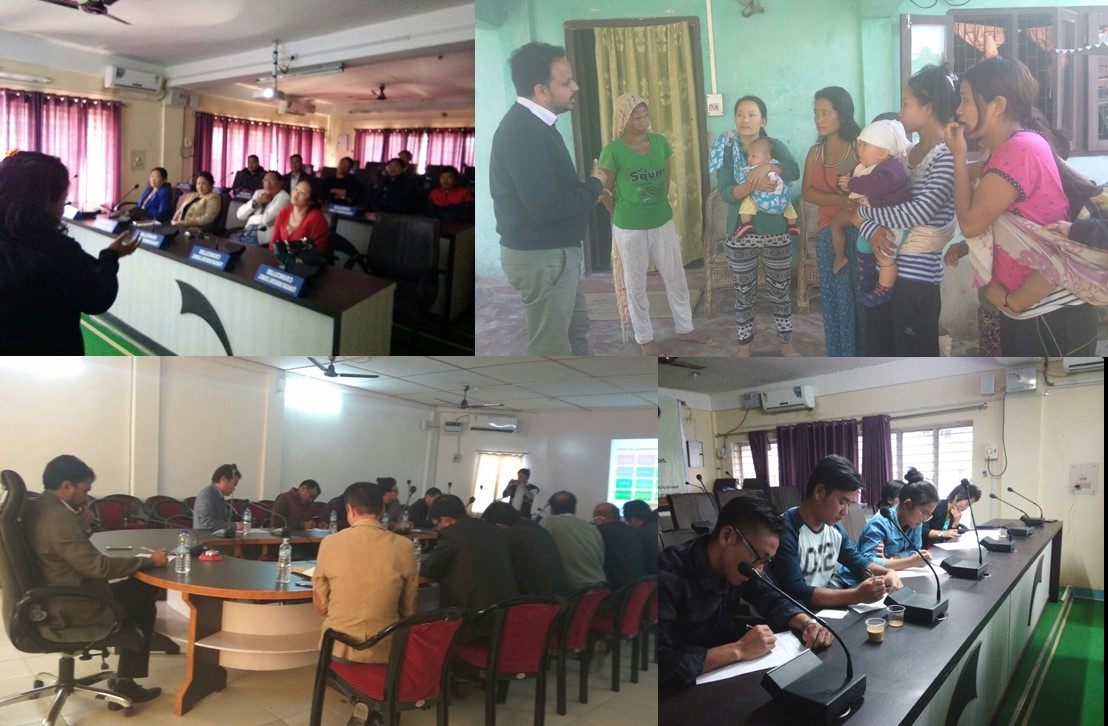 Smart City Vahan:
With an aim to acquire maximum Citizen Engagement, the Smart City Vahan was flagged off at the Ganga Market recently. The Vahan is a part of a mobile campaign which aims to educate people about the project and their role in bringing a visible change in their city. In its recent tour, it showcased posters and banners along with an engaging jingle to inspire citizen participation. This was followed by impromptu dance shows in order to attract public at the most important and significant spots around the city like colleges, churches, and market areas. The full-size Smart City campaign also included quiz contests and handing out Smart City Itanagar branded caps and T-shirts along the way in order to recoup awareness.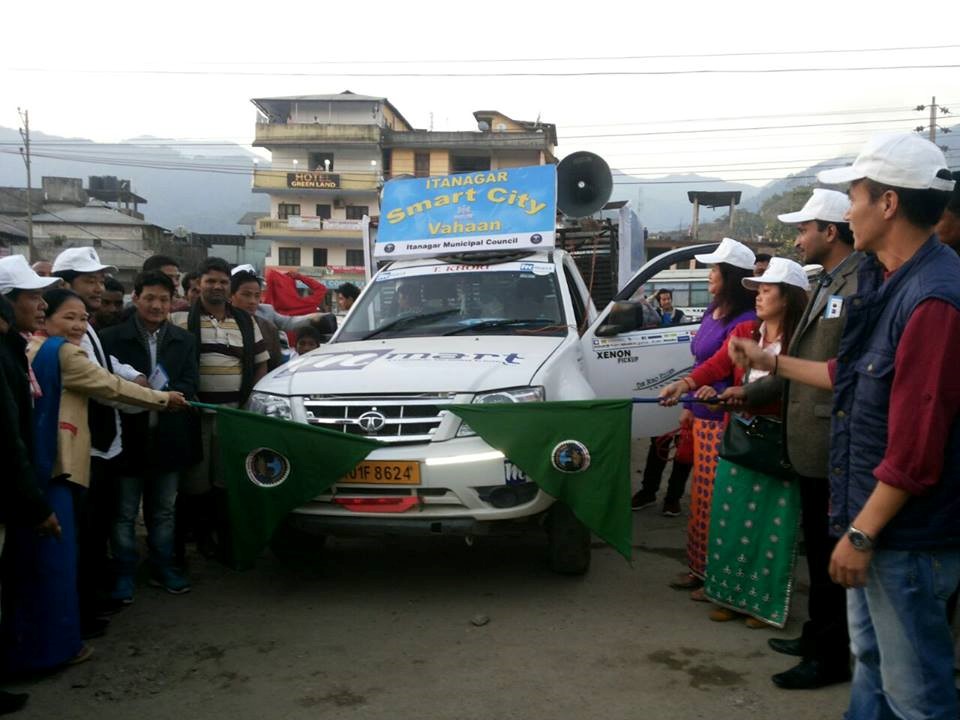 Questionnaire filling:
The inputs provided by the residents will be highly beneficial, as these will help shape up and give direction to the development efforts that will be put in force. More than 100,000 feedback questionnaire forms have already been distributed among the citizens. More such drives are scheduled to be conducted in the near future for making the proposal development process an iterative one, and the citizens will need to participate in selecting the projects that will help achieve their vision for Itanagar as a smart city.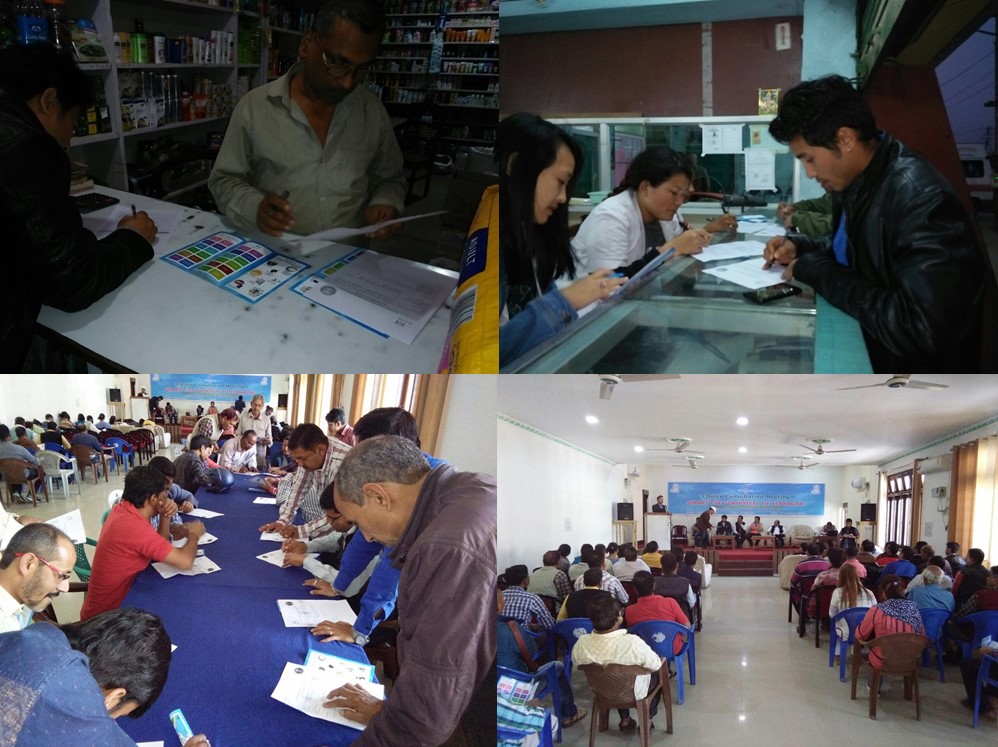 Strategic Review Meetings:
Systematic meetings including all the district heads, municipality officials and the consulting team are being held in order to evaluate and review the progress and campaign movement. The meetings intend to assess citizen feedback, evaluate the functioning of the systems and revise the results produced, in line with the set goals and planned flow of work. Also, a Smart City Sensitization for Arunachal Chamber of Commerce was recently held which apart from its members was attended by the media, and received an extensive coverage.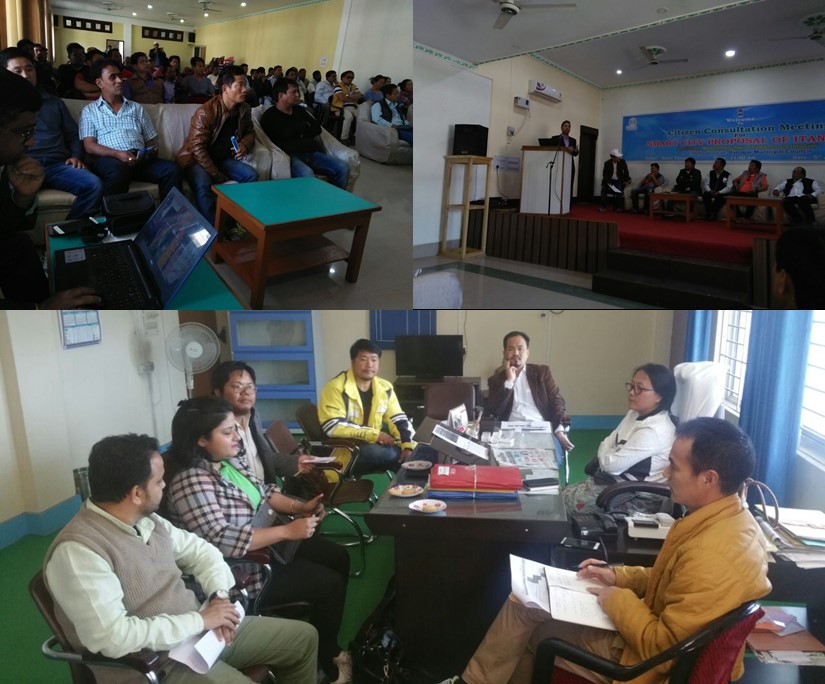 Digital Presence for Better Reach:
To reach out to a wider numbers of residents, Smart City Itanagar has its own page on Facebook as well as Twitter handle. If any resident could not participate in the on-ground activities for one reason or the other, you can still play a role by engaging on the social platform, sharing your views and inputs.
Take part in the ABD Zone Selection poll here: – http://bit.ly/2ktsEIY
Also, LIKE, FOLLOW and SHARE the page to stay updated about the activities that are being regularly conducted to fulfill the vision of Smart City Itanagar.
Facebook: https://www.facebook.com/SmartItanagar
Twitter Handle: @smartitanagar
Smart City, if implemented as per the vision, would transform the face of Itanagar. With that said, it will not be successful without the enthusiastic participation of Itanagar's residents.
As things stand currently, the road show, citizen workshops and questionnaire filling sessions have established a tremendous response so far. The Itanagar Municipal Corporation expects it to rise with every round of future workshops, citizen interaction sessions and on-field activities. With your sincere feedback and participation, Itanagar can move steadily towards becoming a Smart City, and improve the life of every citizen here, so let's keep working towards making it a success.