Announcing The Winners of The Women Transforming India Contest
31 Aug 2016

NITI Aayog, in collaboration with MyGov and the UN in India had organized the 'Women Transforming India' contest.  The primary aim was to make heard lesser-known stories that celebrate the indomitable spirit of women who have made a difference. The contest was launched to mark the celebration of International Women's Day, 2016.
Citizens were invited to nominate inspiring success stories of women change-makers, in the form of essays. The focus of these stories was on women breaking new ground, empowering communities and/or challenging stereotypes in areas inclusive but not limited to, Economical, Social, Cultural, and Health and Environmental issues.
From nearly 1000 entries, 25 entries were shortlisted and put to poll on MyGov from 16 April to 22 May, 2016. The top entries were then presented for evaluation to an eminent jury constituted by NITI Aayog.
The jury members included:-
Mr. Yuri Afanasiev – UN Resident Coordinator and UNDP Resident Representative in India
Ms.ChandaKochhar – CEO, ICICI Bank
Ms. KiranMazumdar-Shaw – Chairman, Biocon
Mr. ArvindPanagariya – Vice Chairman, NITI Aayog
Mr. Amitabh Kant – CEO, NITI Aayog
Mr. GauravDwivedi – CEO, MyGov
Post evaluation, the jury declared six winners and six runners-up.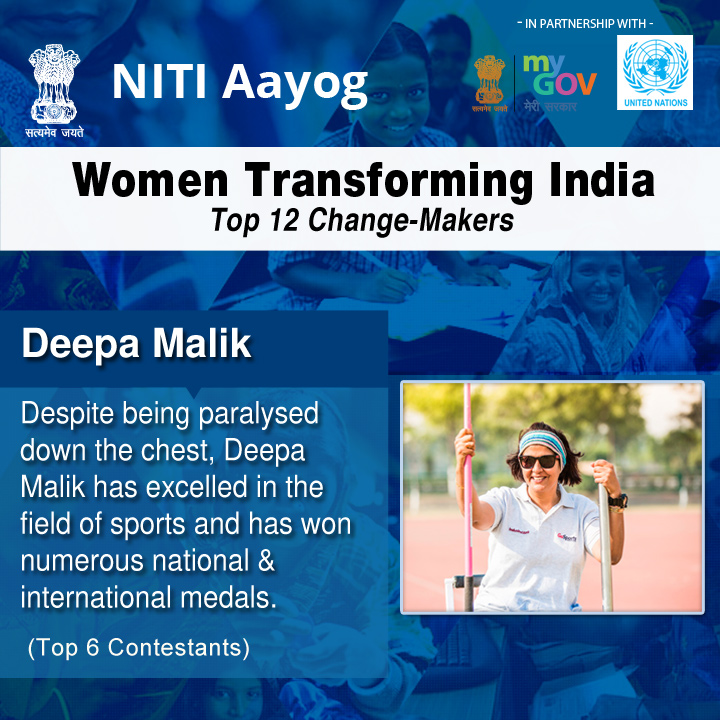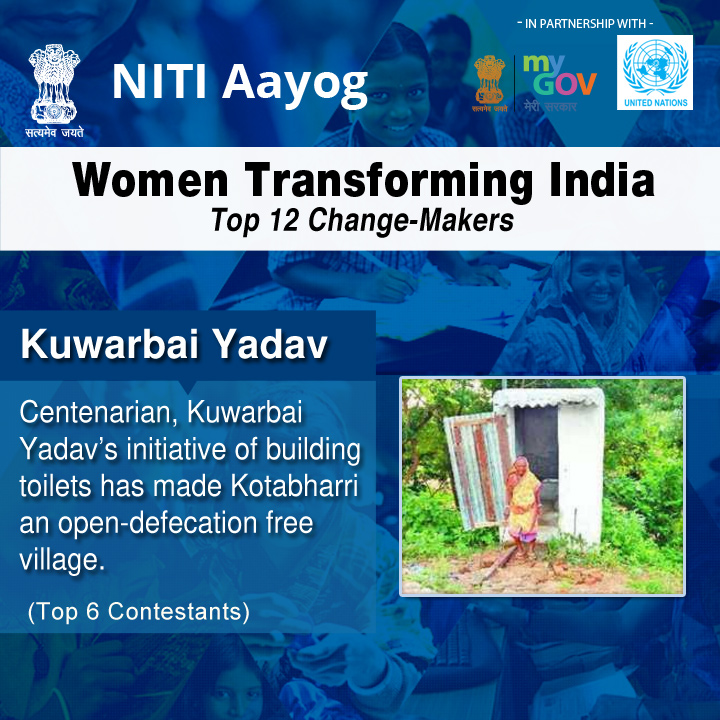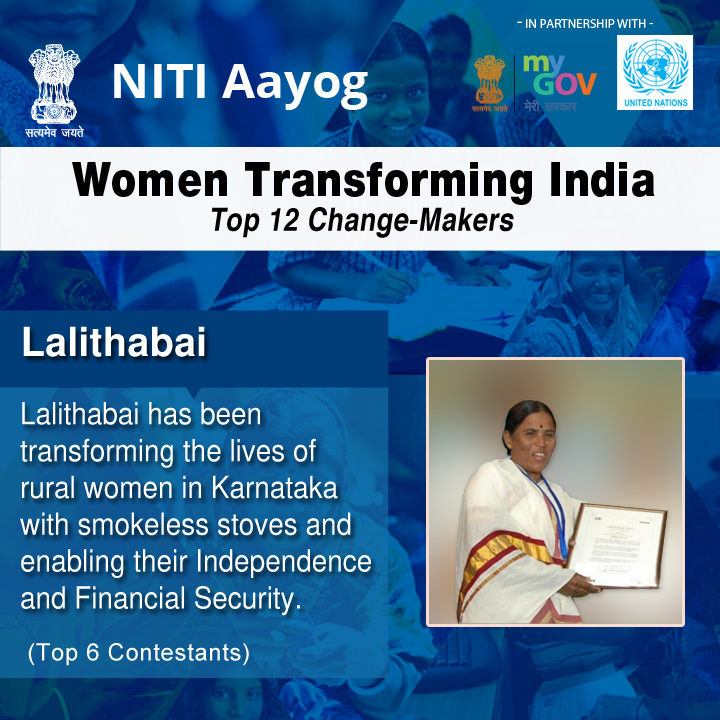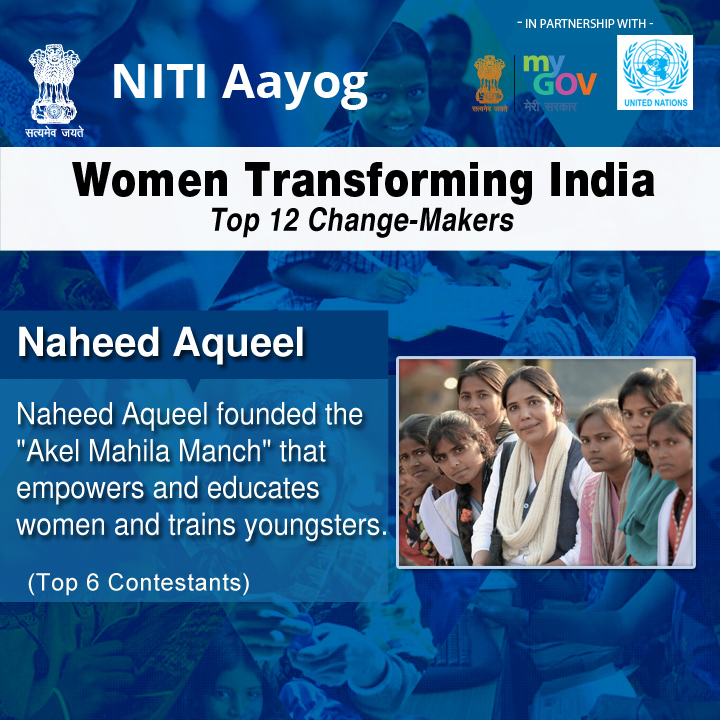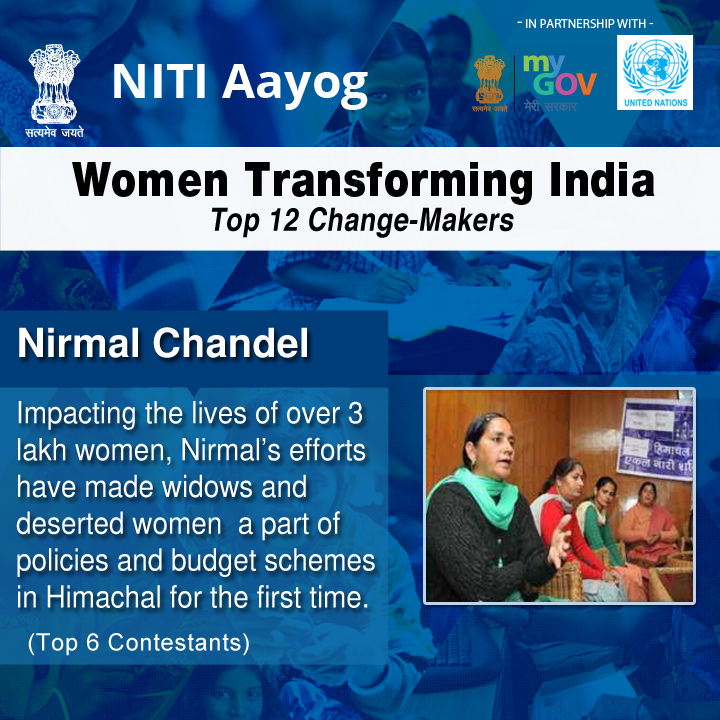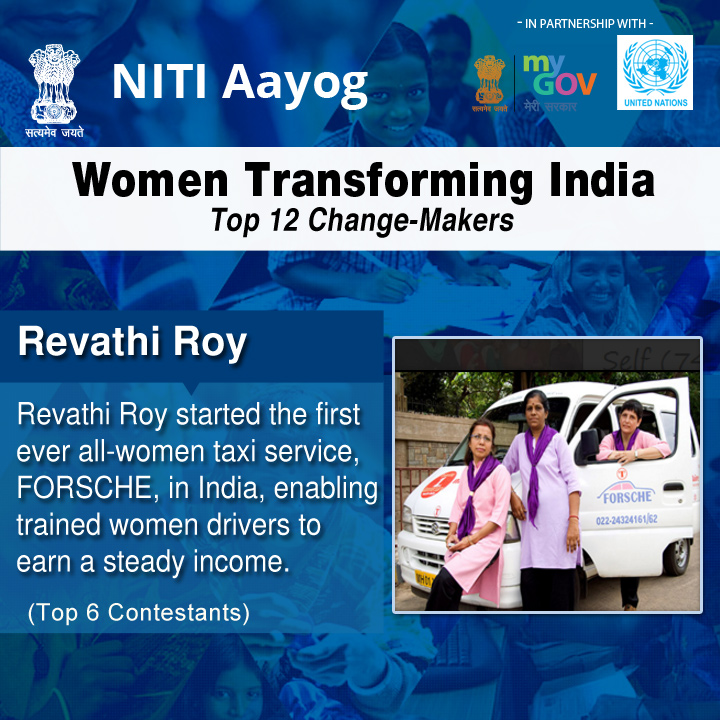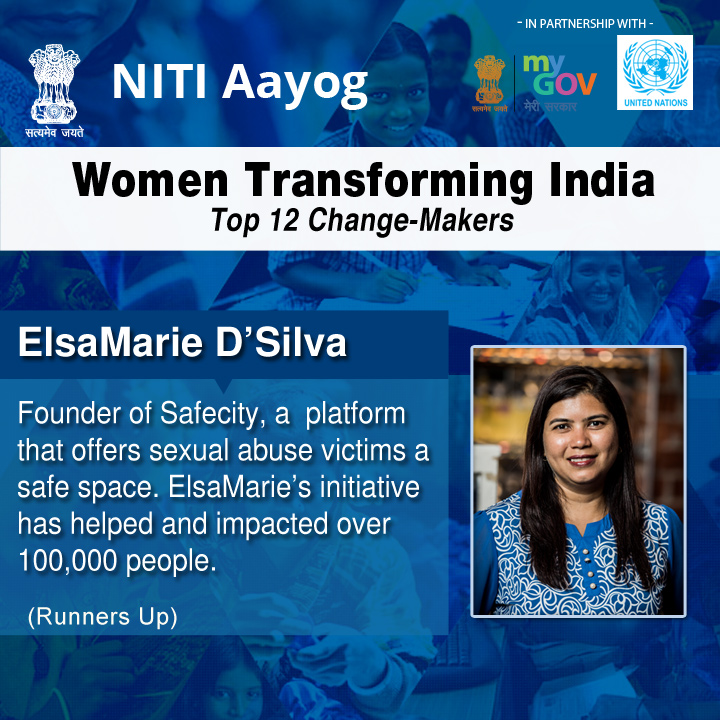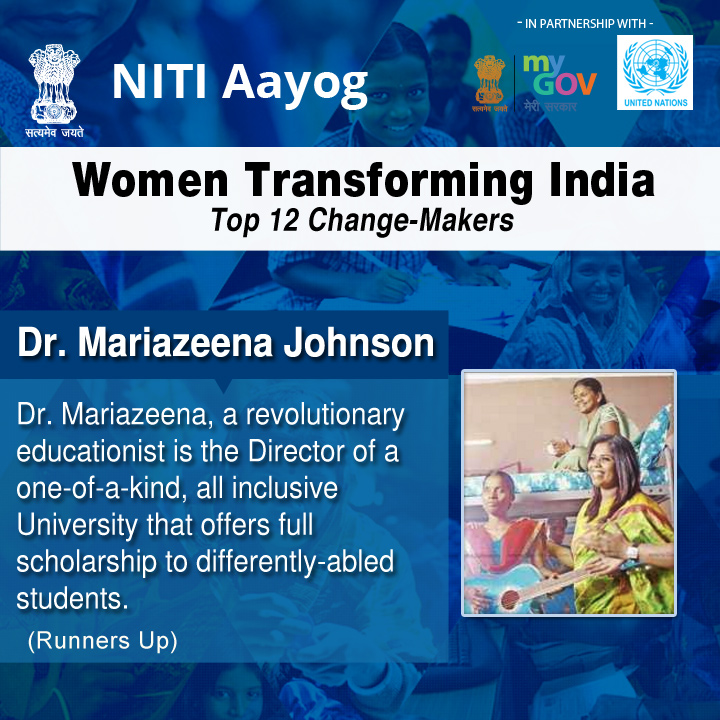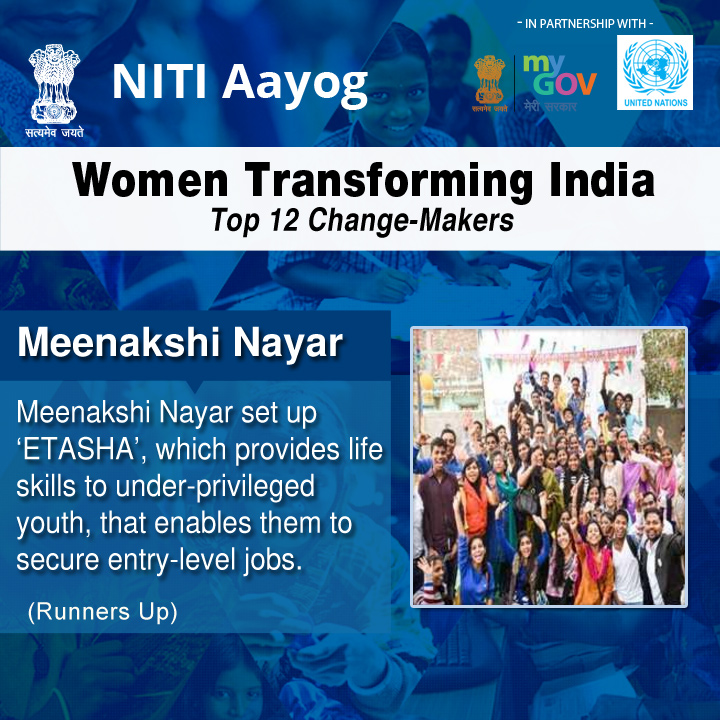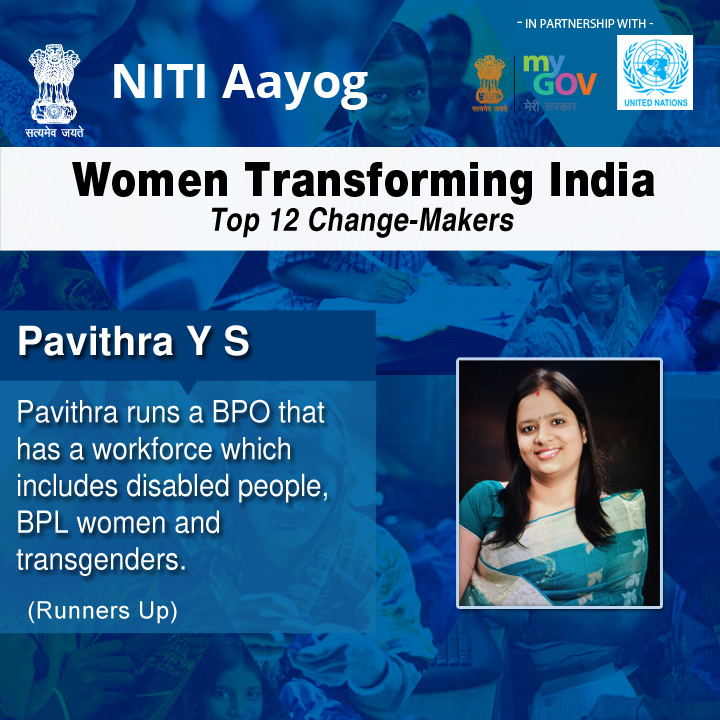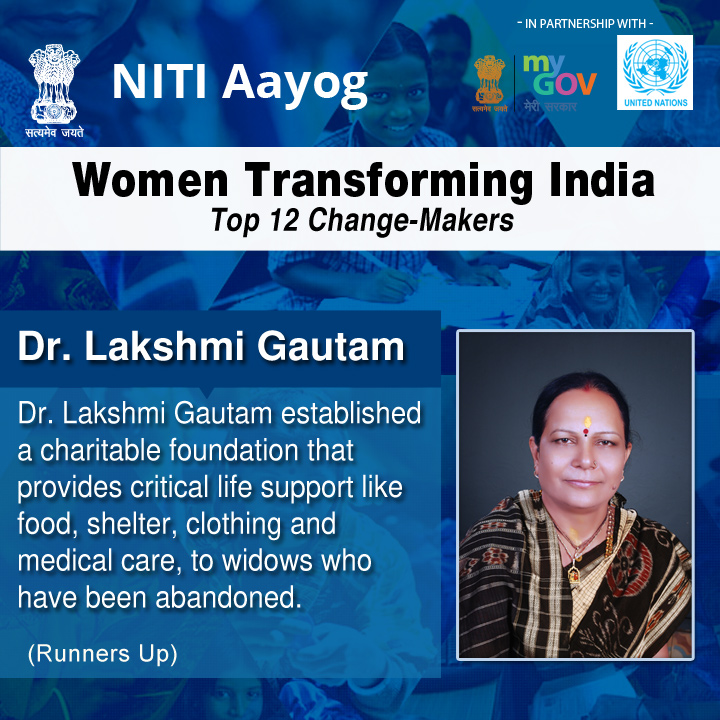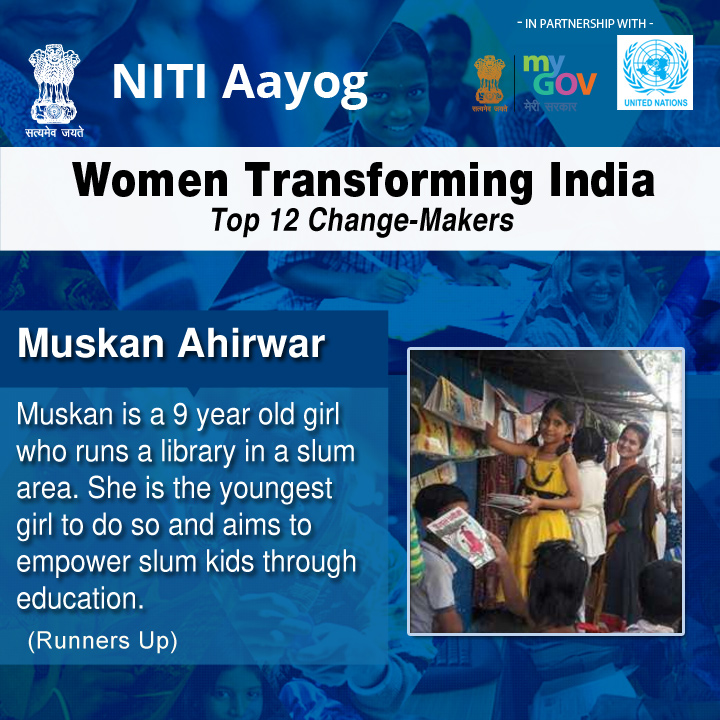 The winners will be felicitated by NITI Aayog and the United Nations in an event on 9th September 2016, and may also win a chance to directly interact with policy makers in the Government. Other shortlisted women who did not make it to the top 12 will receive Certificates of Appreciation.
The NITI Aayog, UN and MyGov congratulate all the winners of the Women Transforming India Awards!