Existing Challenges in way of making Naya Raipur a Smart City
02 Mar 2017

The Indian Government has set on a retrofitting and urban renewal mission to modernize 100 mid-sized cities and transform them into satellite towns of large cities. Implemented by the Union Ministry of Urban Development and launched by Hon'ble Prime Minister Shri Narendra Modi in June 2015, the Smart City Mission is under full swing with active collaboration from the state governments of various cities.
The idea behind the conceptualization of Naya Raipur was to not only have it serve as the administrative capital city of Chhattisgarh but also make it equipped enough to serve the infrastructural needs of the industries in the region.  To be precise, the vision of Naya Raipur entails –
Development of the city as financial citadel
Push the envelope of an eco-friendly city
Creation of a hub of hospitality and trade
Easy and quick accessibility to top-quality and feasible medical services
Provision of favorable environment for local economy to grow and prosper
Provision of growth and developmental opportunities to the youth of the state
Naya Raipur, NRDA and the issues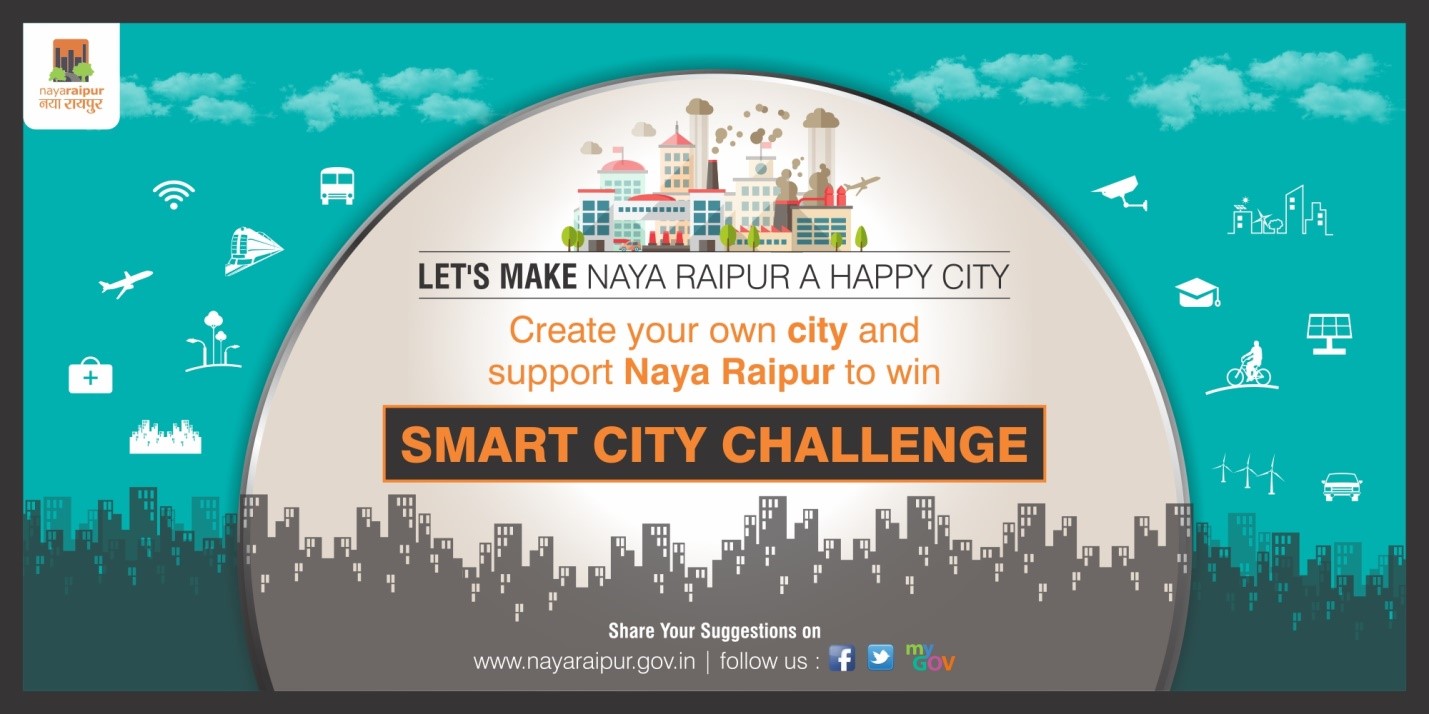 Naya Raipur is among the shortlisted 98 cities chosen for the first stage of the Smart City Mission, and is participating in the third round of the challenge. The Naya Raipur Development authority (NRDA) is scheduled to work towards the comprehensive development of Naya Raipur as a smart and green city, and urges the citizens to take an active part in the process.
Naya Raipur as an Industrial Hub
Naya Raipur is a significant commercial and regional destination for steel, coal, plywood, aluminum and power industries, and the right configuration for developing into a smart city. Besides its 195 sponge iron plants, 200 steel rolling plants, 500 agro-industries, 35 ferro-alloy plants, and more than 6 steel plants, the city also has 60 plywood factories and 800 rice milling plants.
The Issues that have come to light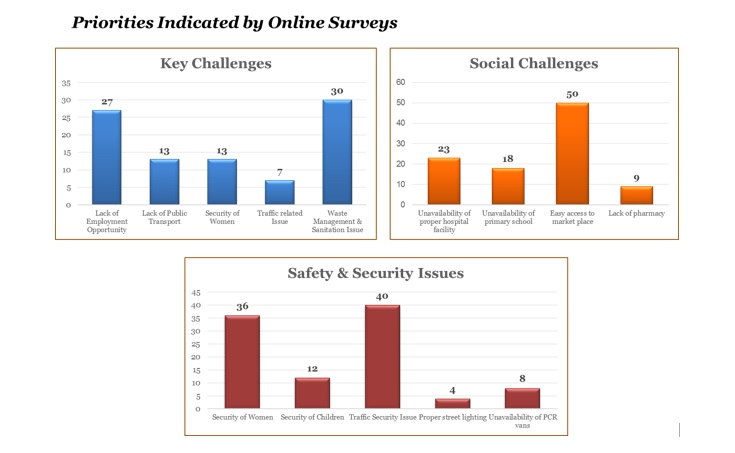 It is after several online and offline surveys, SWOT and SME analysis conducted by NRDA that the following issues have been identified in the city:
Safety and security – For a city to grow in harmony, the safety and security of its citizens is of prime concern.
Employment – It involves provision of ample employment opportunities to all
Unavailability of proper market place – It is an essentiality for the proper development of business and trade in the city.
Unavailability of proper healthcare and primary schools – These two are among the basic requirements that any developed region must meet.
Solid waste management – Attempts to make Naya Raipur a zero discharge city with decentralized sewage treatment are being undertaken.
The NRDA has already involved and consulted various stakeholders, and identified ABD and Pan City solutions to resolve the issues highlighted by the citizens. At the same time, the NRDA encourages citizens to stay involved and keep sharing their opinions and inputs, as all of it will play a crucial role in achieving the aim of transforming Naya Raipur into a Smart City.